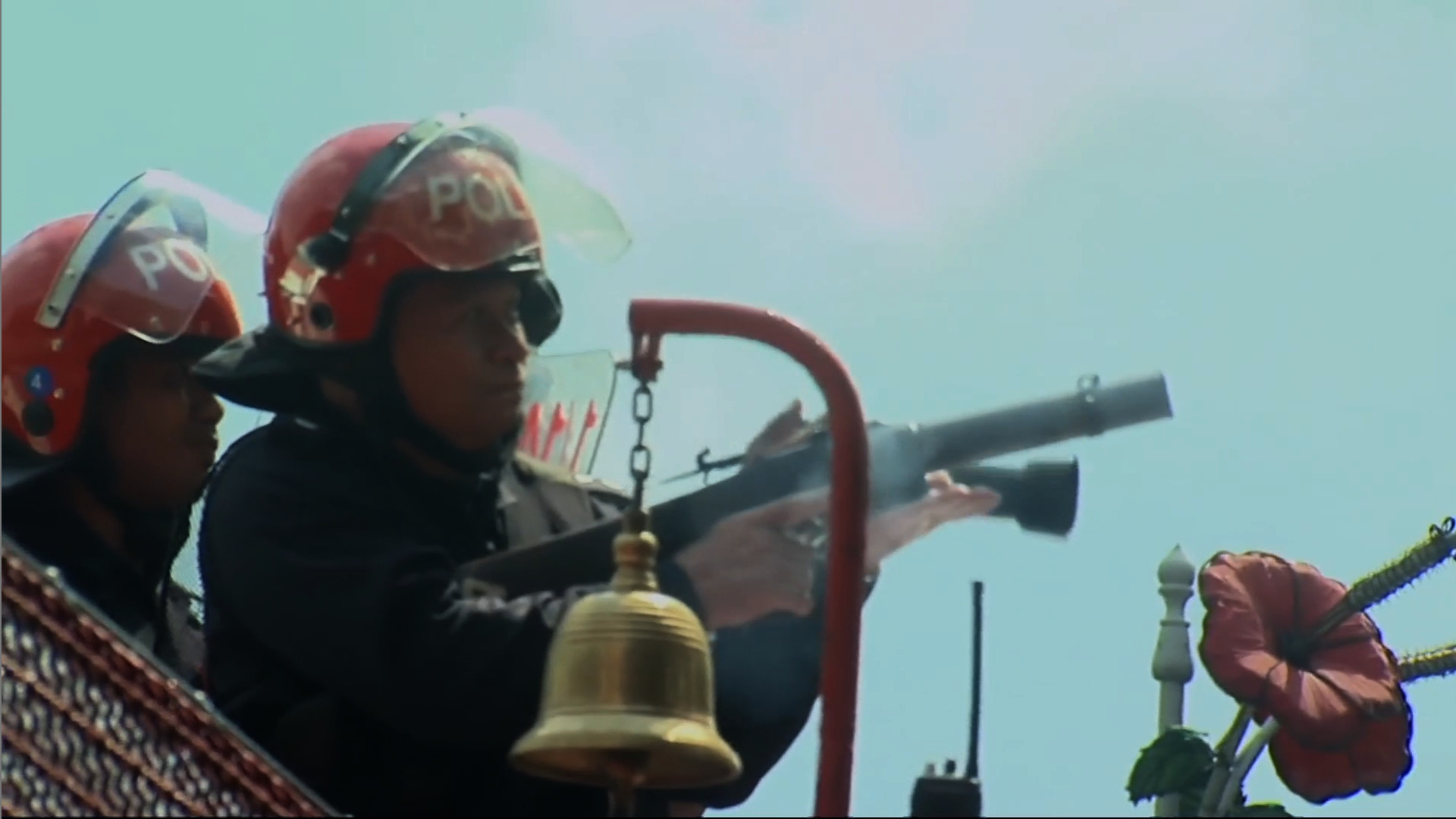 Impact Objectives
Together with our partners we want to create Greater Public Awareness and spark a debate about the topics raised in the film. We especially want to raise the awareness and highlight the role of western banks, financial institutions and funds in connection with money laundering of illegal logging profits and in unethical investment in the extractive industries.
We aim to help those campaigning for freedom of expression and aim to raise support funds for Radio Free Sarawak. RFS is a vital source of independent news in a country devoid of an independent press. RFS needs resources and partnerships to continue to bring crucial information into the interior of the country. Funding is needed to keep the station open as well as strategic partnerships to help make sure the stories reach their audience and give the team greater support.
We also want to achieve greater public awareness of the issues in Malaysia itself. Given the current vulnerability of the Prime Minister of Malaysia and the new Chief Minister of Sarawak, there is an opportunity to bolster civil society by further informing the public and changing press and public discourse.
Through our film we also want to create awareness around the Penan Peace Park, a project aimed at protecting one of the few areas of virgin rainforest remaining in Sarawak. We now have good news:
The draft of the pre-proposal for a community initiated land andenvironmental conservation initiative in the Baram area has the support of Sarawak Forest Department.
Bruno Manser Fund writes "Forest Department director Sapuan Ahmad received the document from the community at a simple ceremony at a hotel in Miri recently. The ceremony was attended by representatives from SAVE Rivers led by its chairman Peter Kallang and the Keruan Organisation led by its chairman Komeok Joe.
The proposed area is located in the north-eastern part of Sarawak, mostly in Upper Baram region while some small parts are at the sources of Tutoh and Akah rivers.
Those within the area are more than 4,000 people from 32 villages of Orang Ulu ethnic groups of Penan, Kenyah, Saban and Kelabit. The approach proposed for the affected area is for a co-management strategy, where the villagers and the government will work together for sustainable development and conservation.
The size of the proposed zone is 283,500 hectares, out of which 28 per cent or 79,000 hectares are still covered with primary forest and being proposed to be protected as 'Core Zone' while 23 per cent of the area are previous and current agricultural land classified as 'Agriculture Zone'.
The remaining 49 per cent is classified as 'Buffer Zone' dedicated to sustainable development, conservation and forest restoration projects, creating local income and socio-economic development".
(www.penanpeacepark.org)
Impact Partners
http://bmf.ch/ (Bruno Manser Fund)
https://britdoc.org/films/fund/bertha-journalism/
http://www.berthafoundation.org/
http://www.transparency.org/ (Transparency International )
http://www.fritt-ord.no/en/ (Fritt Ord ­ Norwegian partner)
http://www.11thhourproject.org/about-us (11th hour project)
http://influencefilmfoundation.com/ (Influence Film Foundation)
http://www.naturskyddsforeningen.se/in-english (Swedish Society for Nature Conservation)
http://fairfinanceguide.org/ (Fair Finance Guide International)
http://fivas.org/tag/english/ (FIVAS Foreningen for internasjonale vannstudier- Norwegian Partner)
http://www.regnskog.no/en/ (Rainforest Foundation Norway)
http://www.aftenposten.no/ (Norwegian Partner)
http://komas.org/ (Malaysian Partner)

© AMP FILM & SVT 2016