The Borneo Case
In The Borneo Case, documentary filmmakers Erik Pauser and Dylan Williams spend five years intimately following the trail of an unlikely group of activists whose aim is to investigate how profits from the illegal logging that has annihilated more than 90% of the Malaysian Borneo Rainforest, have been money laundered into property portfolios all around the world.
The group, made up of an exiled tribesman, a historian, an investigative journalist and a flamboyant DJ overcome death threats and intimidation in their efforts to unravel what has been dubbed "the Greatest Environmental Crime in History" (ex British Prime Minister Gordon Brown).
One of the weapons of the group is to start an illegal pirate radio station called Radio Free Sarawak. In a country where the government has complete control of the media, the radio station allows them for the first time to inform the people about what is really going on.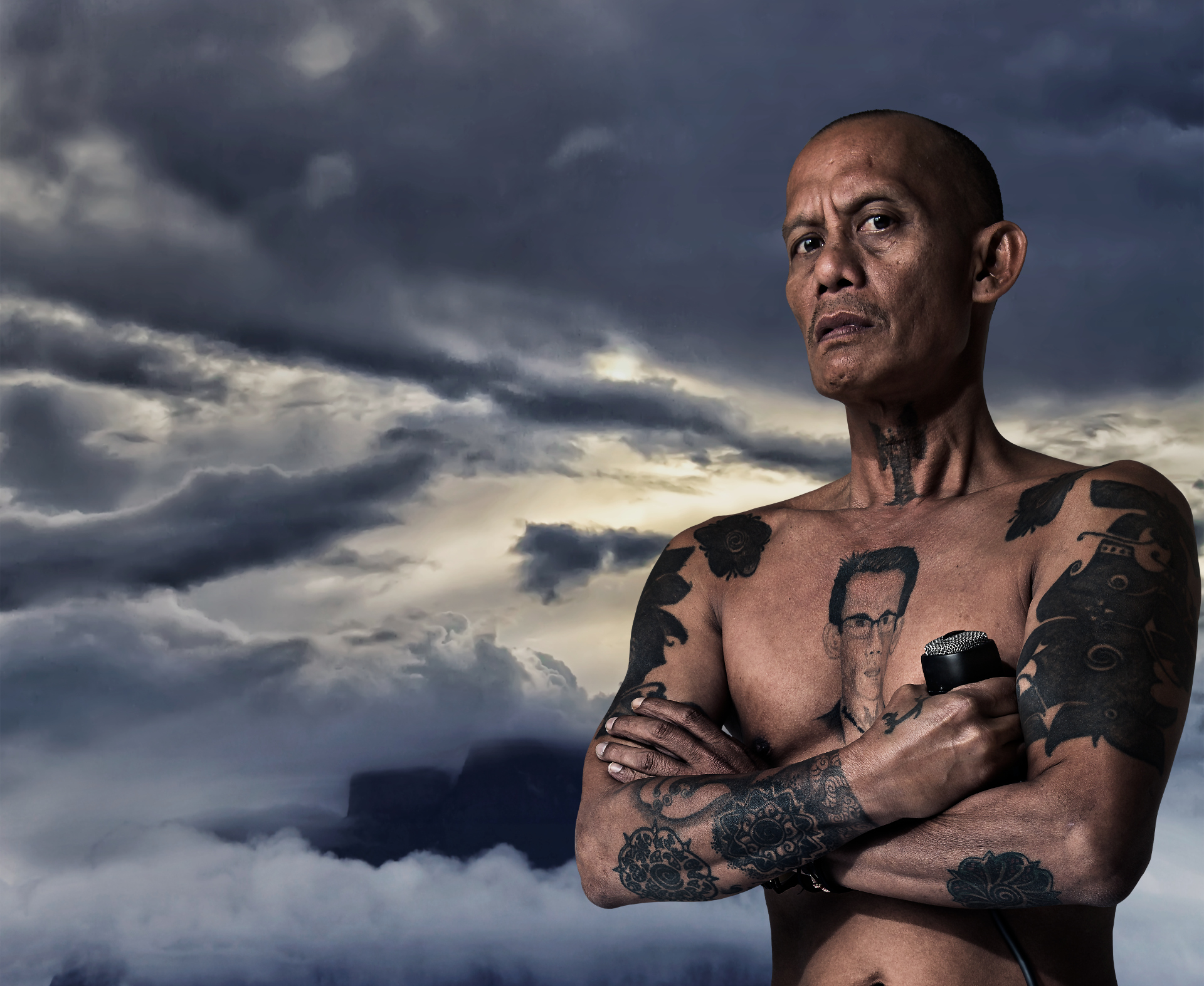 This film starts in Montreal where former activist Mutang Urud lives in exile. As a result of his role in attempting to stop the illegal logging of his people's lands, Mutang was tortured and imprisoned whilst his best friend Swiss activist Bruno Manser disappeared in the forest. Many suspect that he was murdered for opposing the logging.
Now more than 20 years later Mutang hears news from Radio Free Sarawak that forces him to face his fears and return to the country. Mutang learns of Government plans to build 12 Mega Hydropower Dams — oneof which will completely drown the valley of his birth. Simultaneously, from their secret location in London, the journalists of the Radio Station, Clare Rewcastle, and DJ Peter Jaban seek to investigate what has happened to the billions of dollars of profits from illegal logging and from Dam building that has taken place during the 33 years that Taib Mahmud has been Chief Minister of the State.
When Mutang witnesses the destruction on the ground he is drawn back into the fold and together with the efforts of Clare and Peter we follow them on an international hunt for the missing money that sets them against the political elite of Malaysia. As they seek to unravel the network of global money laundering, members of the political elite come into their crosshairs, and the fallout from their findings begin to escalate.
A whistle-blower in LA gives the team concrete proof of how a major international bank has actively helped Chief Minister Taib Mahmud to purchase properties in the US. Taibs family even own the FBI building in Seattle. The whistle-blower is later found dead in a hotel room with a plastic bag tied around his head. As the investigation launched by the characters gathers momentum, Taib Mahmud unexpectedly announces his resignation as Chief Minister after 33 years in power.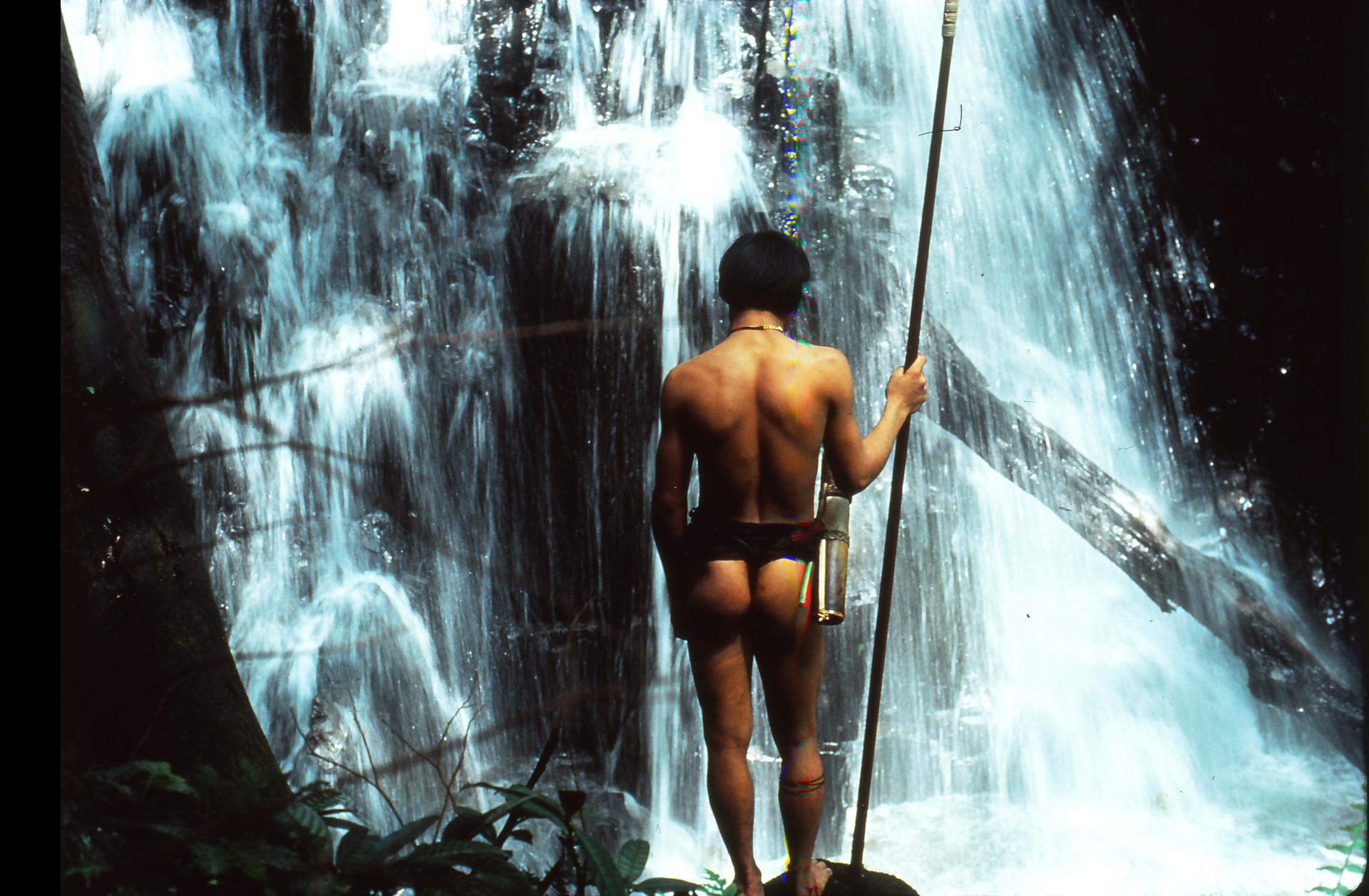 As the film draws to a close, Clare Rewcastle uncovers evidence of even greater corruption that seems to implicate the Prime Minister of Malaysia himself. In what has subsequently been dubbed 'the greatest financial scandal in the World' (The Guardian), the 1MDB affair leads to over 600.000 people taking to the streets of Kuala Lumpur in protest, whilst in the US the Department of Justice launched lawsuits to recover more than $1.3bn of stolen assets that had been funnelled through the American financial system. In the press conference announcing the lawsuits US Attorney General, Loretta Lynch, called it "the largest kleptocracy case" in US history.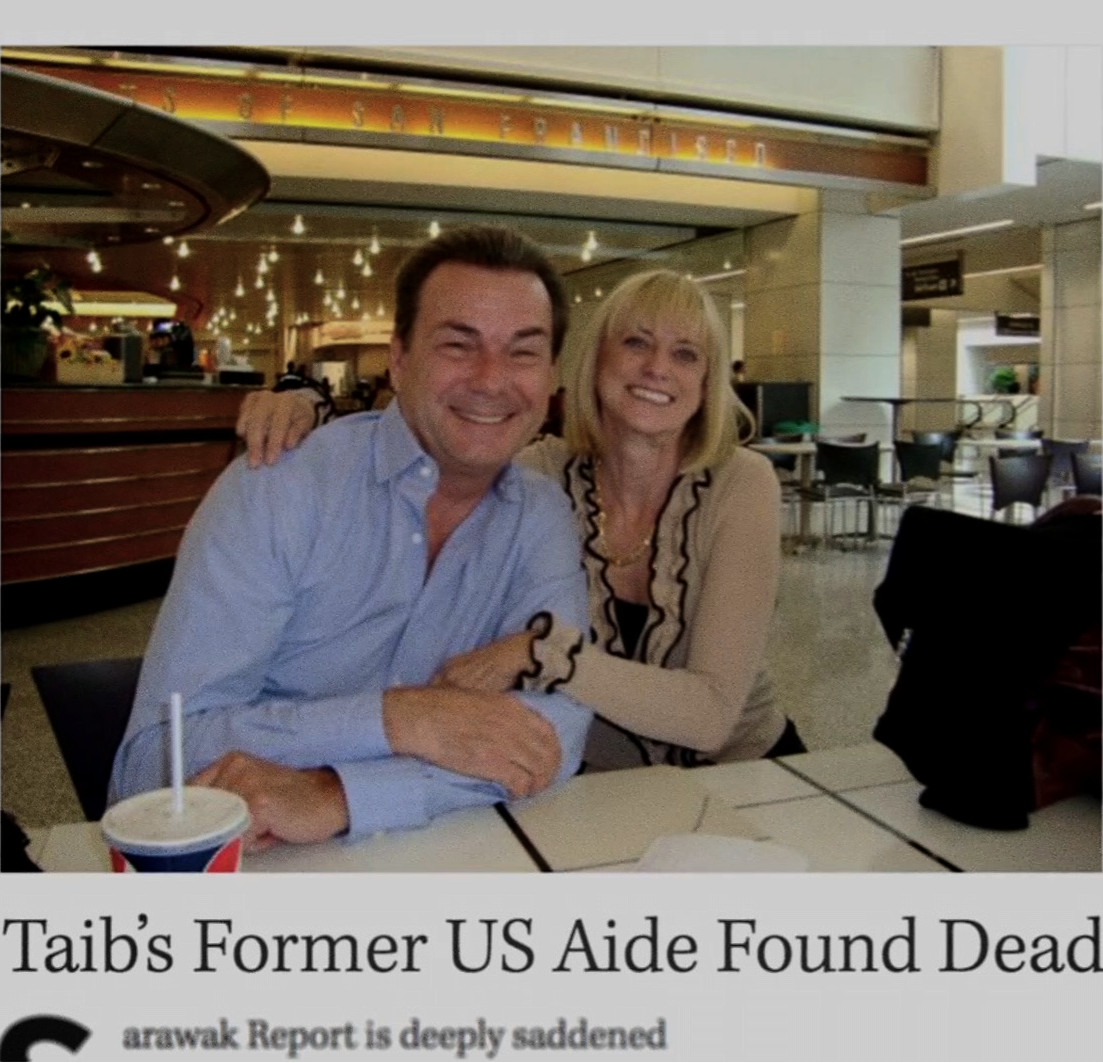 The film is produced by AMP film and co-produced with Truth Department, Bökamp & Kriegsheim, Red Rebel Films and Film Sant & Usant with the support of SVT, SFI, DR2, DFI, NRK, NFTVF, IKON, Ffilm Cymru Wales, ZDF Arte, Influence Film Foundation, Fritt Ord, Creative Europe ­ MEDIA Programm of the European Union, PMA Worldview and BERTHA/Britdoc.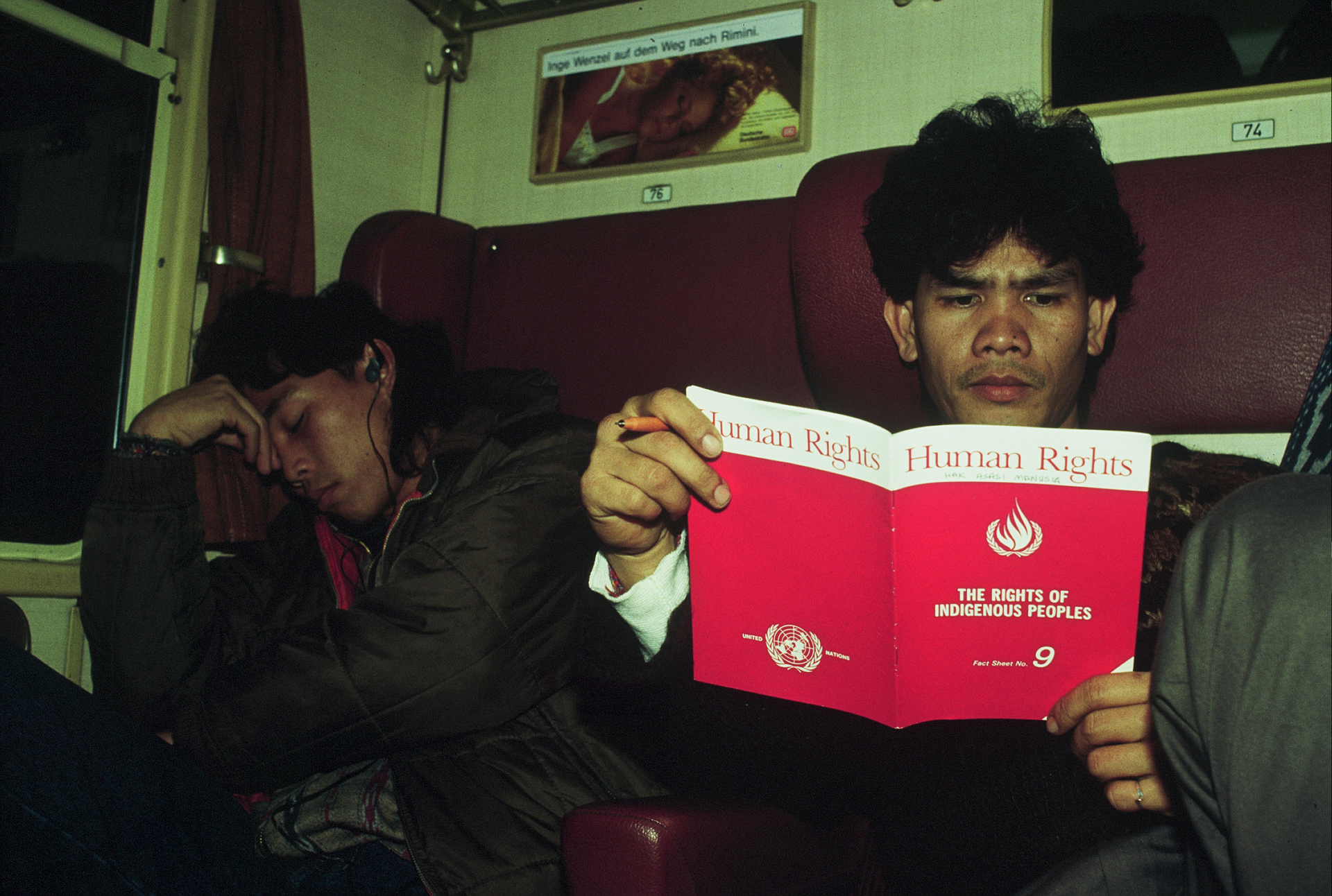 Mutang Urud
Twenty years have passed since Mutang Urud fled from Sarawak. Together with his friend Bruno Manser he had been organizing blockades in North Eastern Borneo to help the Penan, the Iban and the Kelabit tribes fight the illegal encroachment of their lands by the logging companies.
A member of the Kelabit tribe, he developed a deep relationship with Bruno. It was a relationship that was to change his life. Together with Bruno and Penan leaders Mutang Tu'o and Unga Paren he made a world tour whereby they visited over 25 cities on 4 continents speaking in front of huge crowds. There was a sense of optimism as an upsurge in belief that things had to be done about the state of the planet took hold.
Together the group traveled to Rio for the 1st Earth Summit. Mutang met with Al Gore, whilst Bruno staged a daring parachute jump. Later Mutang addressed the General Assembly of the United Nations. However no change took place in Sarawak. Later Mutang was arrested by the Government and placed into solitary confinement and deprived of food and water. Released on bail he was smuggled over the border into neighboring Brunei. Mutang fled to Vancouver where he lived in the cellar of anthropologist Ian MacKenzie for three years. When we follow him back to Borneo he has spent 20 year in forced exile.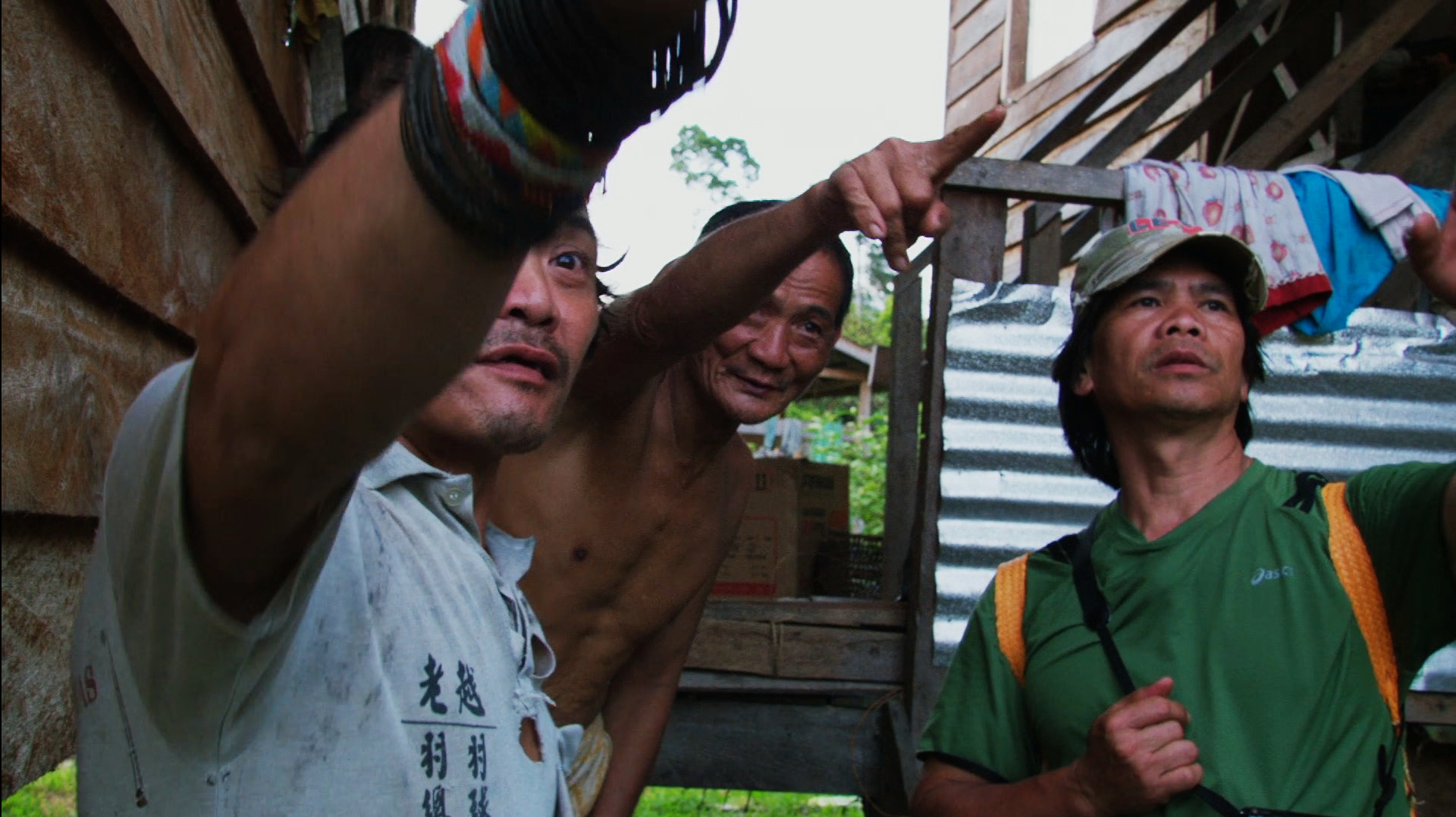 Foreword By Mutang Urud to Lukas Straumanns
Money Logging
I was born in a village in the "Heart of Borneo" as Tom Harrison wrote, near the remote headwaters of the Limbang River, in the Malaysian state of Sarawak. There is nothing more beautiful than the rainforests of Borneo where I spent my childhood. It was both our playground and our sweets shop. We foraged for rinuan honey and ground fruits on the forest floor, and climbed up vines and fruit trees to feed our sugar-starved young souls. Growing up surrounded by mountains, the forest was our only world, and under the dark canopy where the noonday seems like dusk, only the calls of birds and cicadas told us the time of day. Borneo's virgin forest is also home to tens of thousand of insects, hundreds of bird species, and many mammals that are found nowhere else. A single hectare of our forest supports more tree species than all of Europe.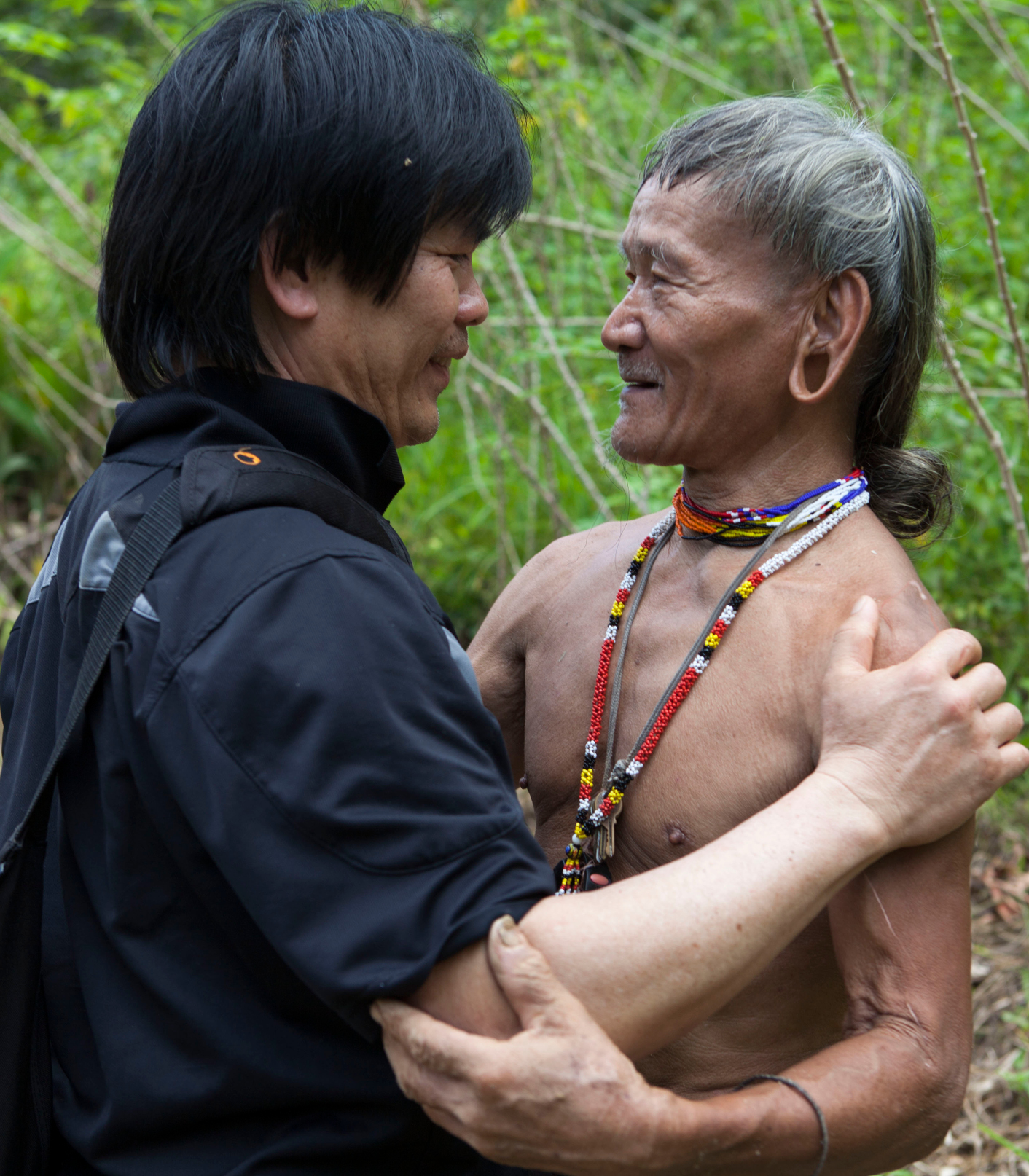 As a young adult in the 1970s, I watched the loggers not only destroy the forest, but divide communities with corrupting bribes and payoffs. They were like thieves in the night; indeed, they were working in such haste that their machinery could be heard at midnight, even on Sunday. Our ancestral land has been desecrated, our history erased, the very memory of our origins lost. As a young idealist, I could not stand by while this crime was occurring.
In the late 1980s I helped organise blockades to stop the bulldozers and chainsaws. I founded the Sarawak Indigenous Peoples' Alliance as a rallying point for our peoples' resistance. Only reluctantly did I travel to twenty-five cities in thirteen countries to tell the world what was happening to our homeland. Back in Sarawak, police attacked our blockades and sent many people to jail. I was arrested, interrogated, and held in solitary confinement. Upon my release, I left Malaysia to speak about these environmental crimes at the Earth Summit in Rio de Janeiro. In 1992, I addressed the United Nations General Assembly in New York in support of land rights for Indigenous Peoples. Unable to return home, I studied anthropology in Canada in order to acquire new skills that would help me save some of what was being lost.
Fearing arrest, for twenty years I dared not return to my homeland. When I finally did, I found that the ecological crimes had only increased. The forest I had loved was almost gone. Rainforests that had been the home of human beings for at least 40,000 years had been destroyed in little more than thirty. At least 80% of Sarawak's ancient forest is now gone. Only 11% of the primary growth remains. How did it disappear?
I applaud my dear colleague Lukas Straumann for his diligence and investigative skill. His research exposes the wanton greed that has fuelled the destruction of the place I call home.
This book investigates two crimes. The first is how a small group of very rich politicians and businessmen could destroy the richest ecosystem on earth despite not owning it, despite local and global outcry, despite international laws and regulations. Simply put: Who has stolen our trees?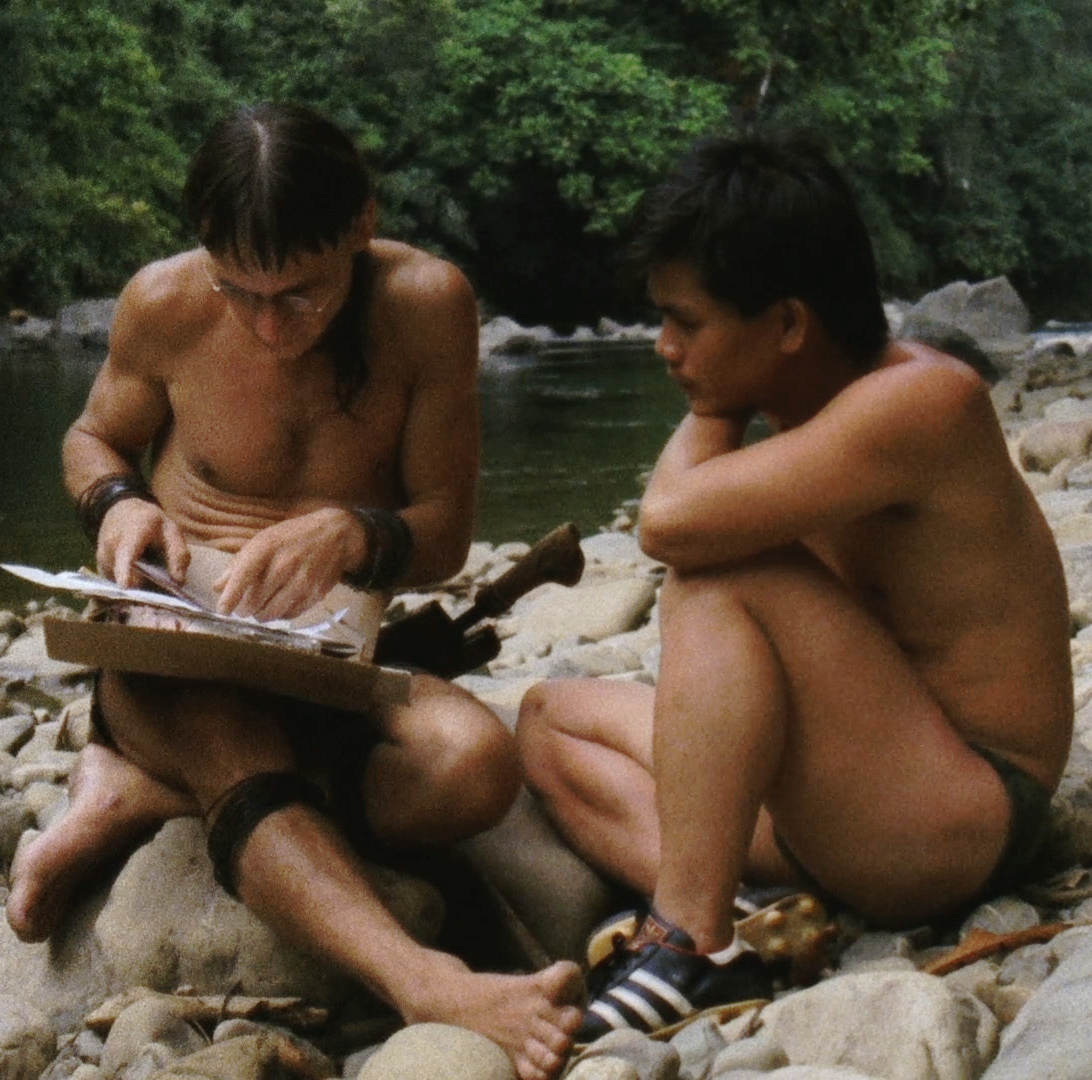 This book investigates two crimes. The first is how a small group of very rich politicians and businessmen could destroy the richest ecosystem on earth despite not owning it, despite local and global outcry, despite international laws and regulations. Simply put: Who has stolen our trees?
The second crime is more subtle. Surely, if my people have lost their ecosystem, their traditional way of life, their clean drinking water, and their freedom to roam the forests, they must have gained something. Yet they haven't. Many of the people of Sarawak are as poor as they were when I was born. And yet, the value of the trees that have been felled is estimated to exceed US$ 50billion. This profit has fed corruption, kept oligarchs in power, been used to commit further crimes. Fortunes have moved through the world's financial system, mostly secretly, to places as distant as Zurich, London, Sydney, San Francisco and Ottawa.
Lukas Straumann shows how this, one of the greatest environmental crimes in history, is much bigger than just the theft of trees. It is also about power, more precisely, how a corrupt autocrat has liquidated a forest in order to keep himself at the helm of a state. For my people it is also more than a question of trees. It is about our culture they have stolen.
This book should be essential reading for anyone who uses a bank, buys property, or invests in the stock market. Only by understanding how a rainforest can be converted into a building as far away as the FBI headquarters in Seattle, can we hope to stop the kind of corruption that threatens the world's natural places, and the people for whom these are home.
Mutang Urud
Montreal, Canada
July 2014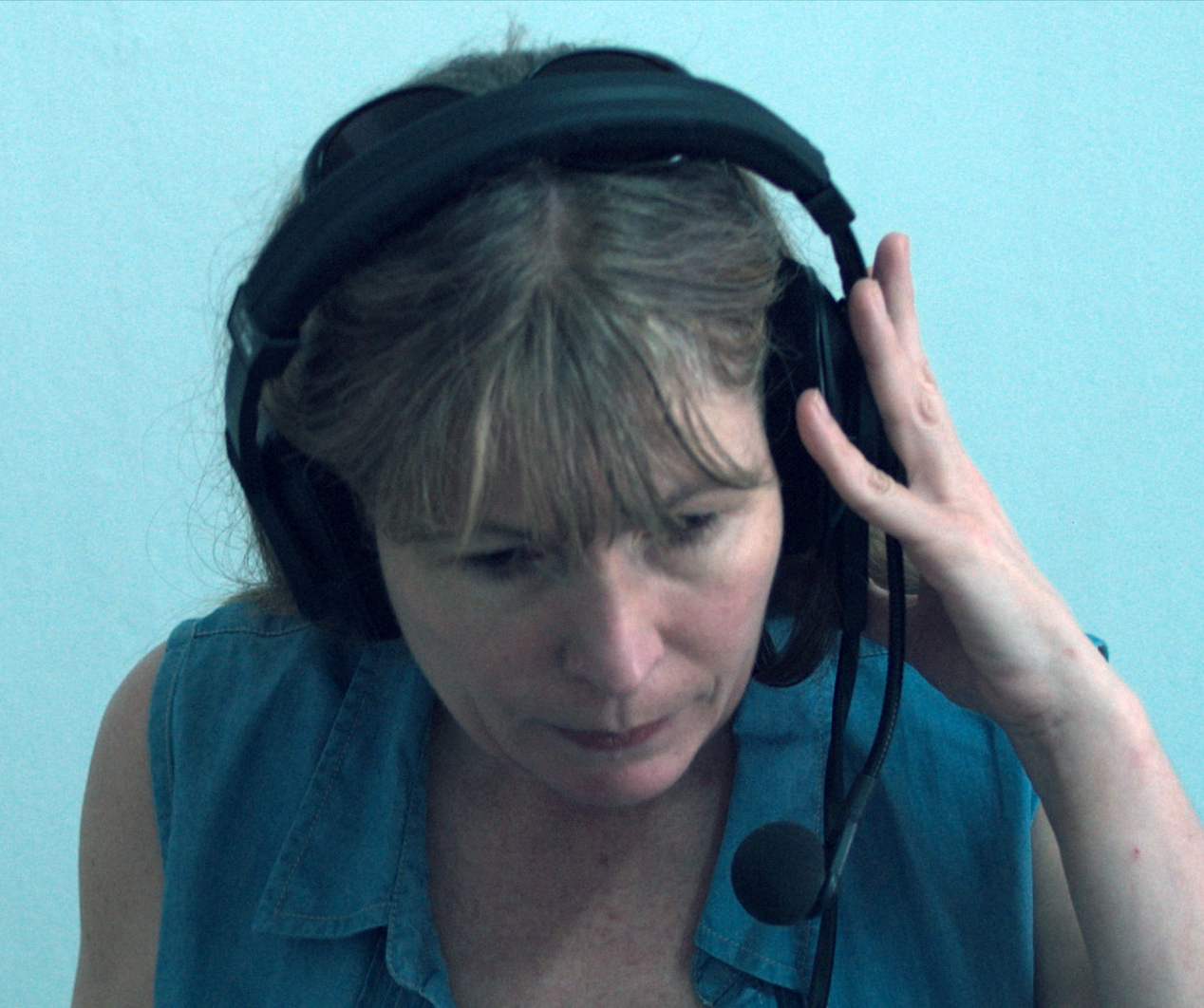 Clare Rewcastle
Clare Rewcastle is a British investigative journalist. Born in the Malaysian state of Sarawak, she is the founder of Sarawak Report and Radio Free Sarawak, which are openly critical of the Barisan Nasional-led state government of Sarawak.
She was born in Sarawak to British parents, before the territory joined Malaysia and attended the local primary school. Her mother, Karen, was a midwife working in remote clinics. She moved to the United Kingdom when she was eight, attended private boarding school and subsequently obtained her masters degree in international relations from the London School of Economics. She became a journalist, joining the BBC World Service in 1983.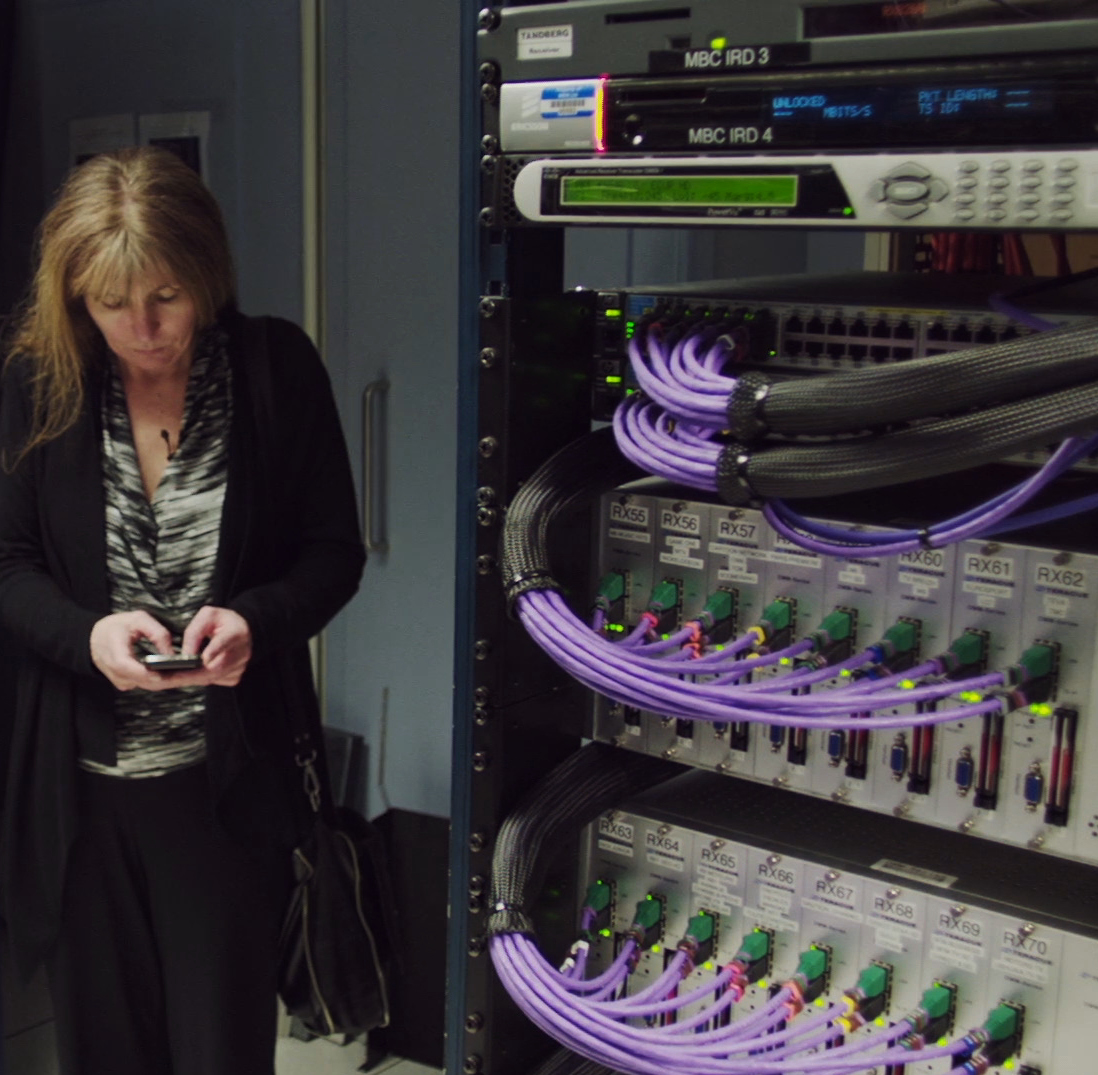 Sarawak Report and Radio Free Sarawak
During a visit to Sarawak in 2005 to speak at an environment conference, Clare Rewcastle was asked by local journalists and activists to help publicize the deforestation in the state. However, when she began probing into the issue, she became blacklisted from the state and received death threats.
In June 2010, she founded Sarawak Report, a blog seeking to highlight the destruction of Sarawak's tropical rainforests for profit and alleged corruption by the state government led by Chief Minister Abdul Taib Mahmud. Sarawak Report alleges that Taib and his family have profited from the land taken away from Sarawak's indigenous communities and have multiplied their wealth in assets and properties across the world.
In December that year, Rewcastle also set up Radio Free Sarawak to broadcast her findings on the radio to local Sarawakians. Radio Free Sarawak's DJ is Peter John Jaban, who was fired by one of Sarawak's state-controlled radio stations for allowing callers to criticize Taib. Rewcastle met Jaban while reporting on a by-election in Sarawak and invited him to become the voice of Radio Free Sarawak in London.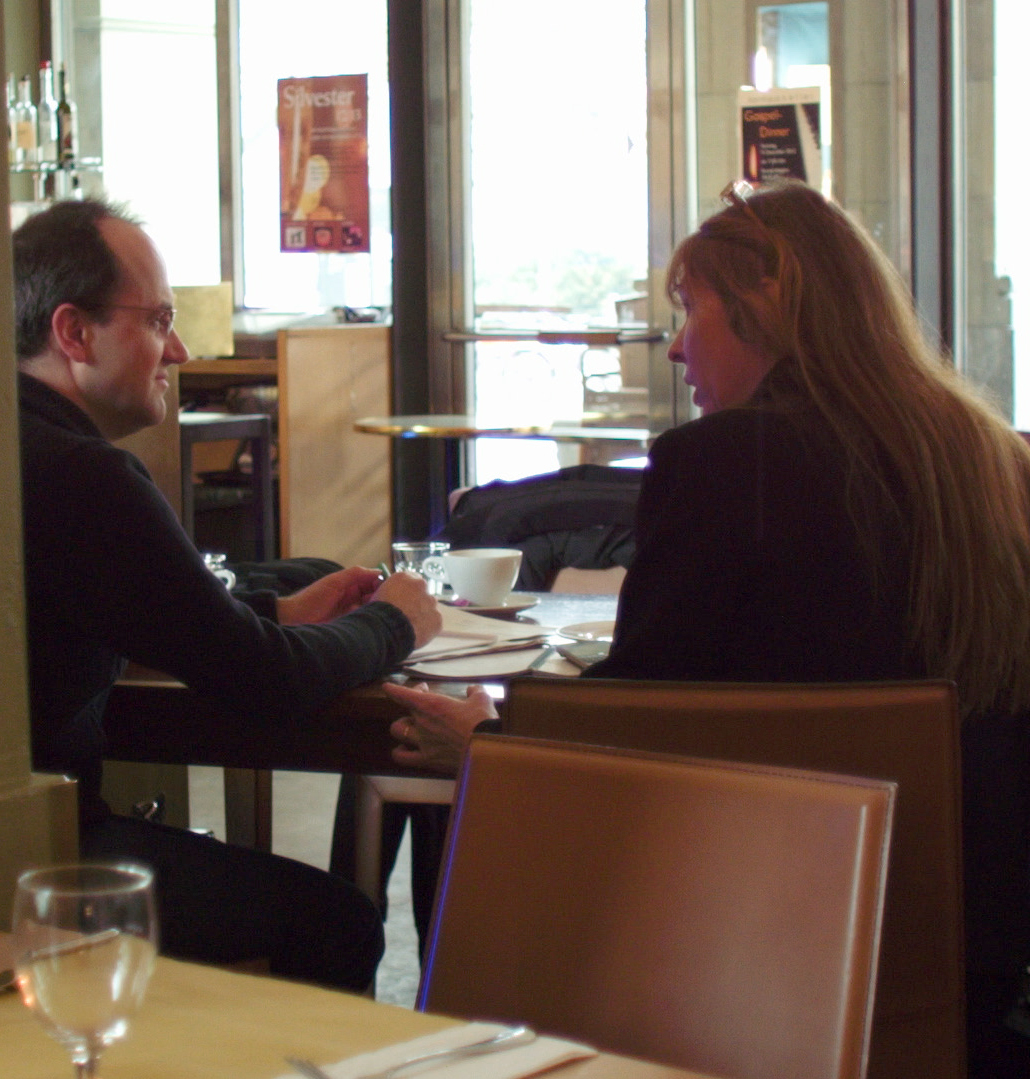 Before February 2011, Sarawak Report and Radio Free Sarawak operated anonymously. However, Rewcastle and Jaban decided to go public after one of her informants, a former Taib aide, was found dead. Ross Boyert, who used to head Taib's supposed real estate arm in the United States, was found dead in a Los Angeles hotel room with a plastic bag around his head in September 2011. Boyert had claimed that he and his family had been harassed since he filed a lawsuit against the real estate company in 2007.
During the period leading up to the April 2011 Sarawak election, Rewcastle said Sarawak Report was forced to constantly switch its address after an onslaught of cyber attacks. She blamed the ruling Barisan Nasional for the disruption. She also claimed that Radio Free Sarawak's signal was jammed by an agent hired to broadcast at the same frequency as the station. Rewcastle worked closely with opposition politicians during the election.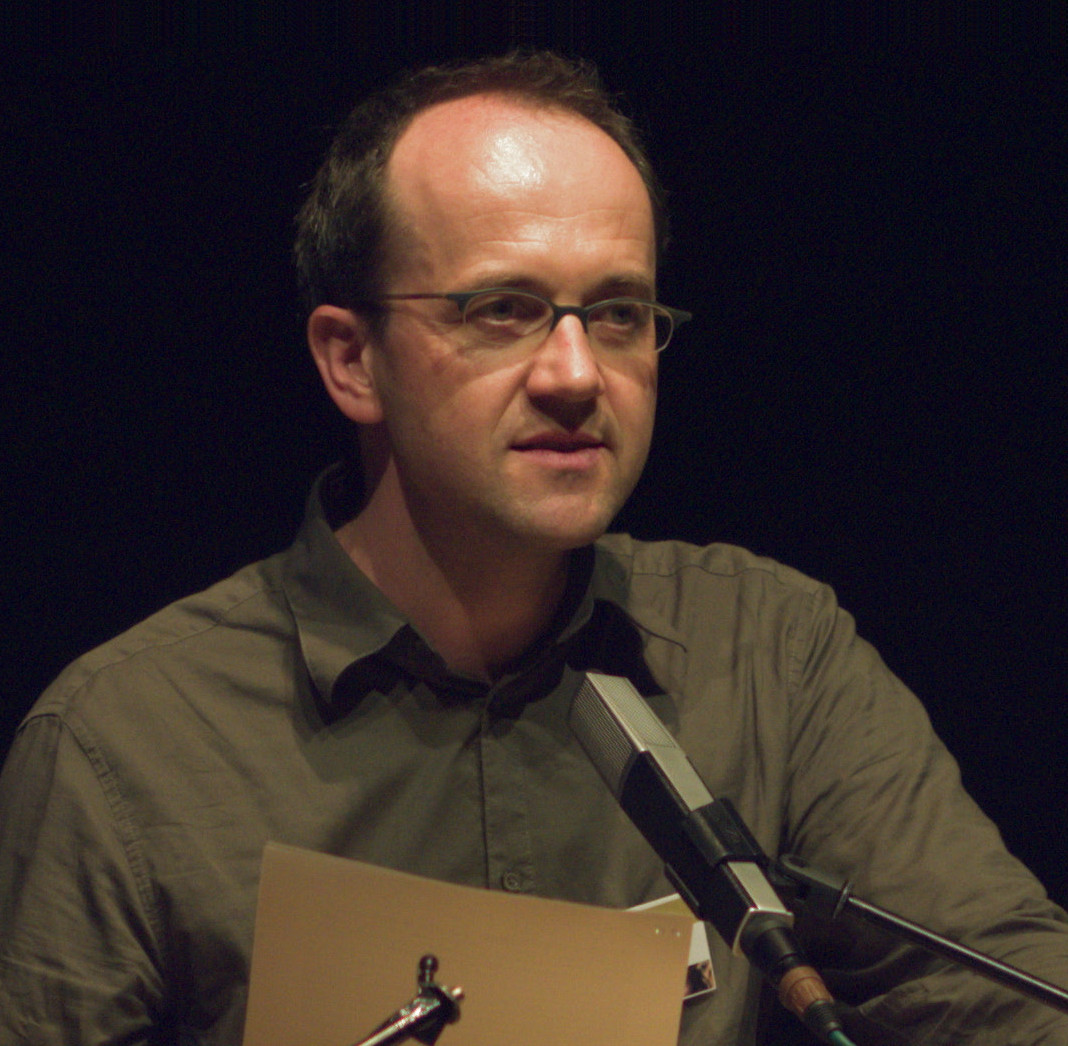 Lukas Straumann
A historian by training, Lukas Straumann is the executive director of the Bruno Manser Fund, a human rights and environmental organization that champions the rights of the indigenous peoples of Borneo.
Lukas was born near Basel, Switzerland, in 1969. He holds a phD in history from Zurich University. His latest book, "Money Logging" highlights the role of corruption as a key driver of tropical deforestation. The book investigates what Gordon Brown has called 'probably the biggest environmental crime of our times' — the massive destruction of the Borneo rainforest by Malaysian loggers.
Historian and campaigner Lukas Straumann goes in search not only of the lost forests and the people who used to call them home, but also the network of criminals who have earned billions through illegal timber sales and corruption. Straumann singles out Abdul Taib Mahmud, current governor of the Malaysian state of Sarawak, as the kingpin of this Asian timber mafia, while he shows that Taib's family—with the complicity of global financial institutions—have profited to the tune of 15 billion US dollars. Money Logging is a story of a people who have lost their ancient paradise to a wasteland of oil palm plantations, pollution, and corruption — and how they hope to take it back.
"Read this book and weep. But then get angry". Wade Davis
http://www.money-logging.org/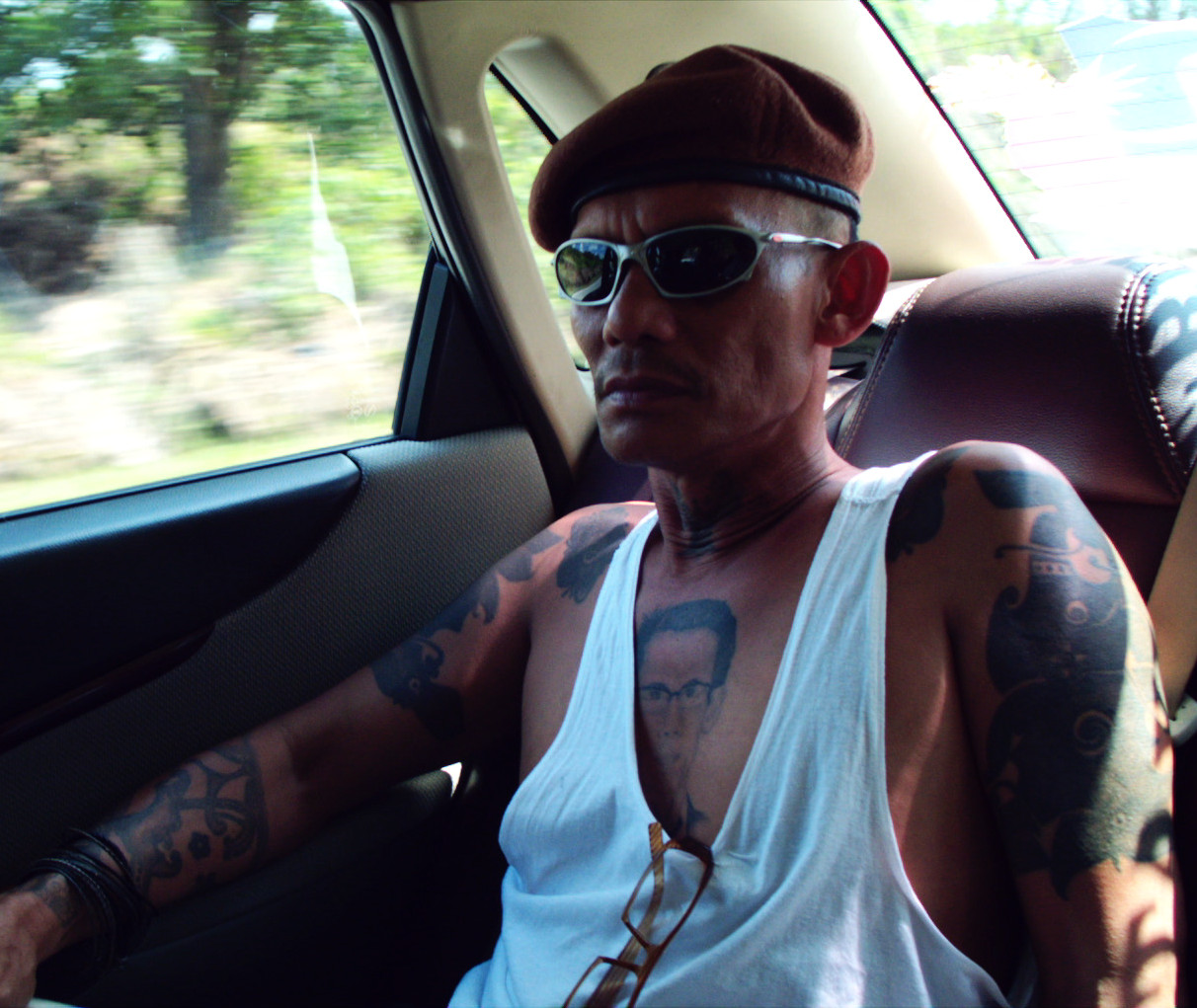 Peter John Jaban
Known by the pseudonym of "Papa Orang Utang," Peter John Jaban is the voice of Radio Free Sarawak, a London-based shortwave radio station that broadcasts to local communities in the jungles of the Malaysian province of Sarawak, on the island of Borneo. A member of Sarawak's Iban community, Jaban already defied the authorities by turning his previous radio station into a forum for criticizing exploitation and expropriation of the native population by the associates of Sarawak's billionaire chief minister Taib Mahmud. Radio Free Sarawak has to operate clandestinely in Sarawak, where the authorities regard it as "seditious," jamming its broadcasts and hacking its website in attempts to prevent it from spreading its "lies" and "poisoning the spirit of the people." Since returning to Sarawak in 2012, Jaban has lived in constant fear of being arrested but that doesn't stop him from commenting ironically: "I much appreciate the honour of this recognition, not least because it may be useful if I am arrested."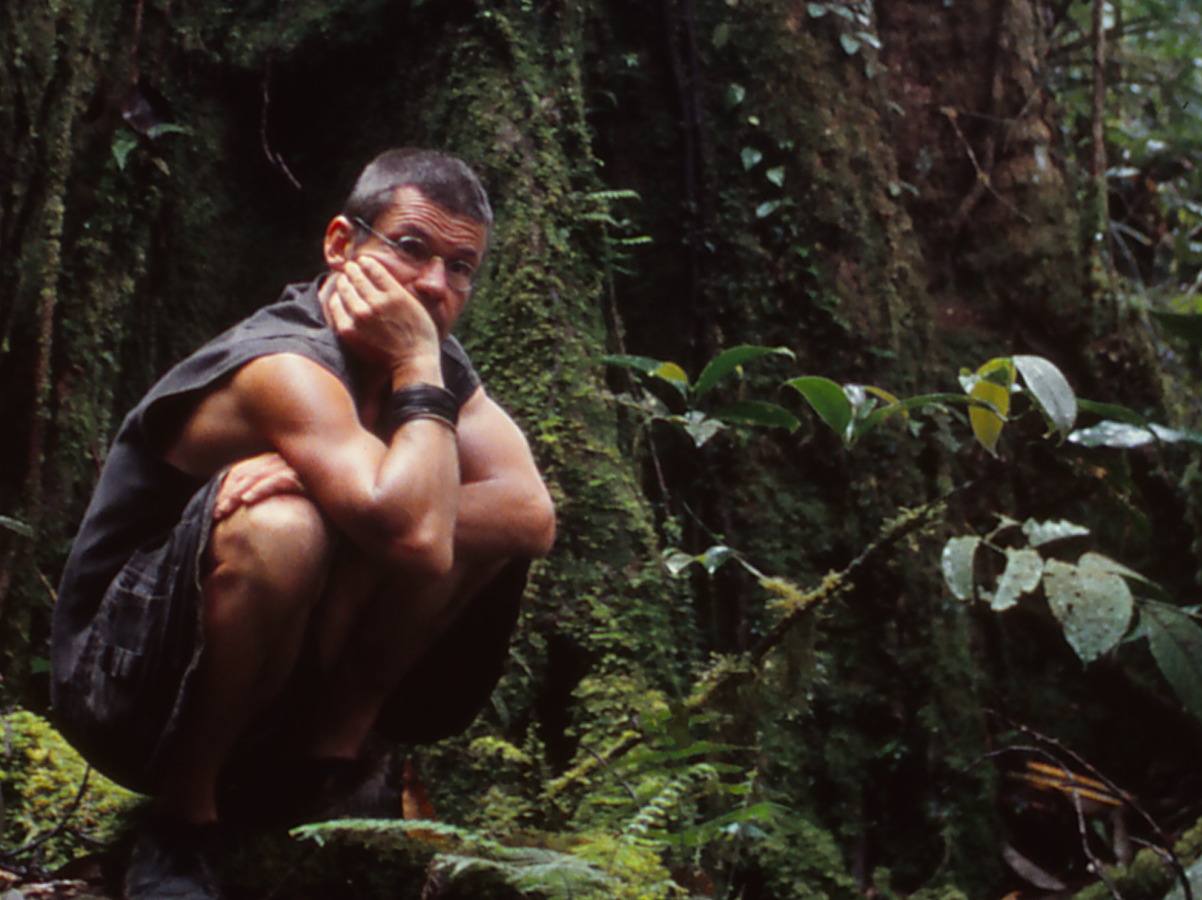 Bruno Manser
Born in 1954 in Basel, Switzerland, Manser was from an early age interested in indigenous cultures and living close to nature. After several years as a shepherd in the Swiss Alps, Manser joined the Penan nomads of Sarawak, Malaysia. He stayed with them for six years before finally fleeing the country with a bounty on his head. He spent the 1990s advocating on behalf of the Penan through his organization, the Bruno Manser Fund, by giving lectures, writing books and by appearing in films and on television. He also staged more spectacular protests, by going on a hunger strike and paragliding into the Sarawak Chief Minister's backyard to get more attention for the cause of the Penan. Manser went missing in the Sarawak jungle in 2000 and was officially declared dead in Switzerland in 2005.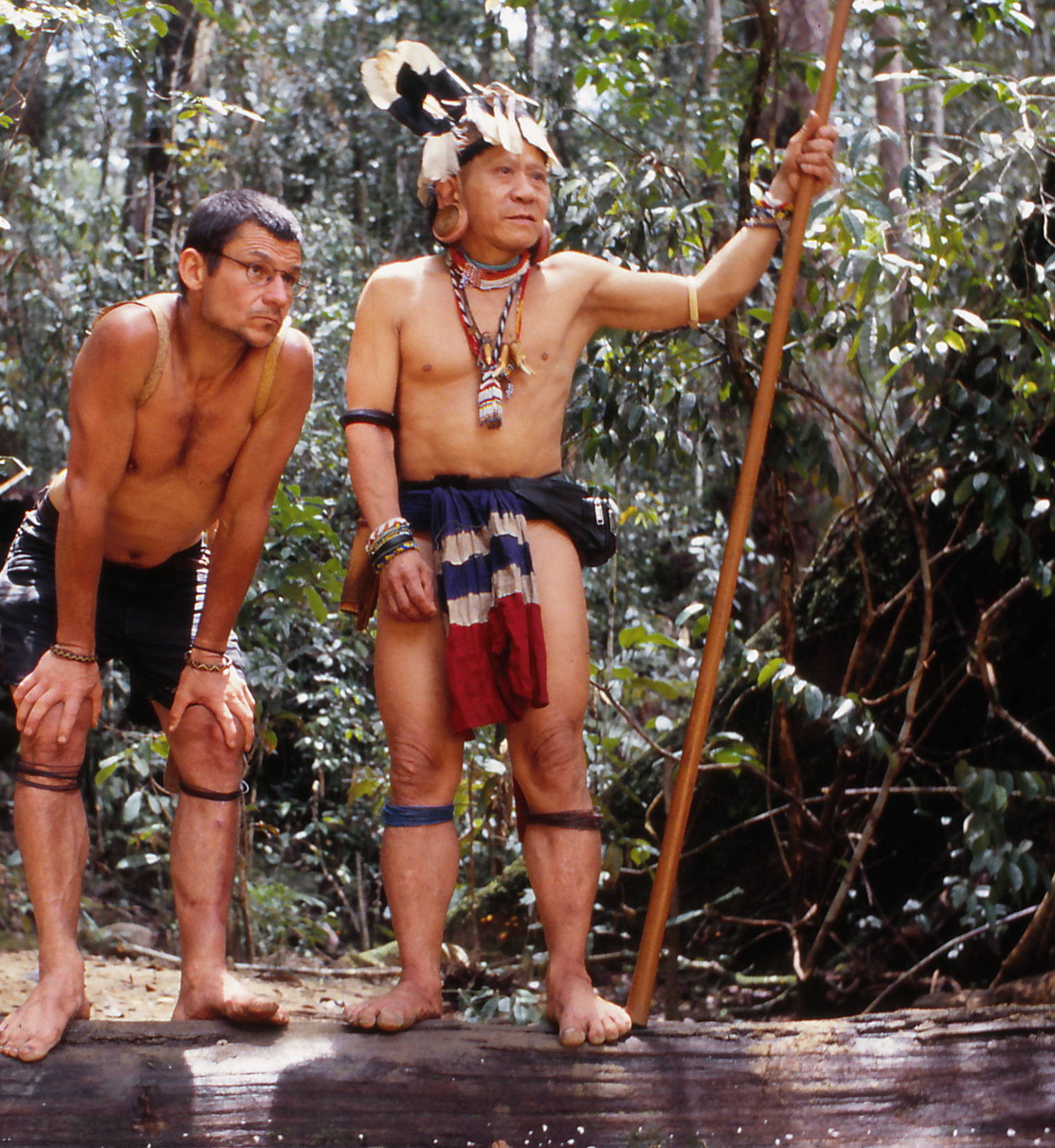 Along Sega
Along Sega who is seen in the film, who was probably in his 70s when he died on February 2, 2011, was the tribal leader of one of the last nomadic Penan groups in the Upper Limbang region of Sarawak, one of two Malaysian states on the island of Borneo; he fought a courageous, though ultimately futile, battle against the logging companies devastating his ancestral lands.
In 1984 Along befriended Bruno Manser who had travelled to the rainforest to live as one of the Penan. For six years, under Along's guidance, Manser hunted with a blowpipe, lived off snake and monkey meat and helped the Penan in their struggle against the logging companies. In his 1996 book, Voices from the Rainforest, Manser noted: "Never once in the course of six years did I see a Penan interrupt another, let alone shout at or assault another. They are a people unsuited to confrontation." But, beginning in 1987, the Penan and other Sarawak forest tribes organised blockades of the roads along which the logging trucks passed. The biggest of the protests lasted for eight months before being broken up by the police, but there was another wave of blockades in 1989. The bulldozers stood idle, the logging companies suffered losses, and hundreds of protesters were arrested.
The blockades were reported around the world, and the Penan became a cause célèbre. Prince Charles gave a speech in which he described the Penan as victims of genocide. To the Malaysian authorities, however, the protests were more than just an embarrassment; they represented a personal challenge to the notoriously prickly government of Mahathir Mohamad.
Casting round for someone to blame, the government seized on Manser, presenting him as a latter day white imperialist. Malaysian commandos hunted Manser through the jungle. Twice he was captured, and twice he escaped, before being smuggled out of Sarawak in 1990 to continue his campaign from Switzerland. In 2001 Manser returned to Sarawak to see his old Penan friends and make one last effort on their behalf. In the end of that trip he went missing. Many to this day suspect foul play.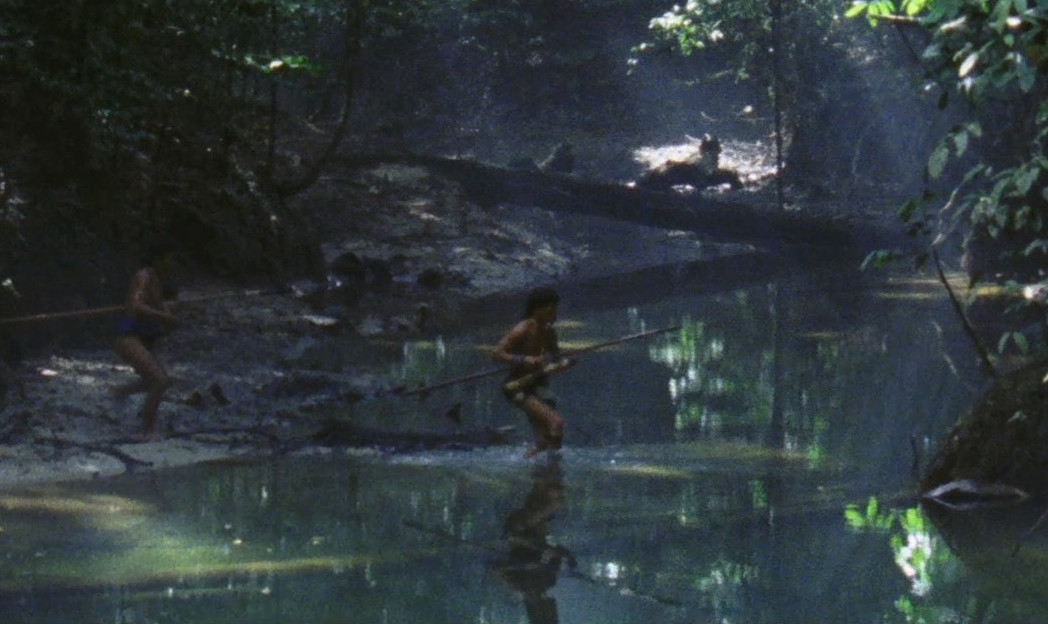 Sarawak Borneo
Sarawak is one of two Malaysian states on the island of Borneo. Known as Bumi Kenyalang, "Land of the Hornbills", Sarawak is situated on the north-west of the island. It is the largest state in Malaysia
The administrative capital is Kuching, which has a population of 579,900. As of the last census (2010), the state population was 2,420,009.
Recent Images from Google Earth seem to prove the claims of campaigners that Sarawak has lost 90% of its forests as a result of logging.
This is in stark contrast to the claims of Sarawak's Chief Minister Taib Mahmud who states that 70 percent of Sarawak's forest cover is intact. "People can make many claims, but my government has been very deeply committed to sustainable management of our forest," Taib said in an interview. "These are the simple facts and if people want to verify, they are welcome to Sarawak. I'll be open for… independent inspection and I have nothing to hide."
However Taib has never allowed any foreign inspection of Sarawak's forests since the 1991 ITTO mission which had not turned out the way he had hoped. In particular, he has consistently refused ITTO to conduct a follow-up mission.
Former UK Prime Minister Gordon Brown described the deforestation of Sarawak as "probably the biggest environmental crime of our times".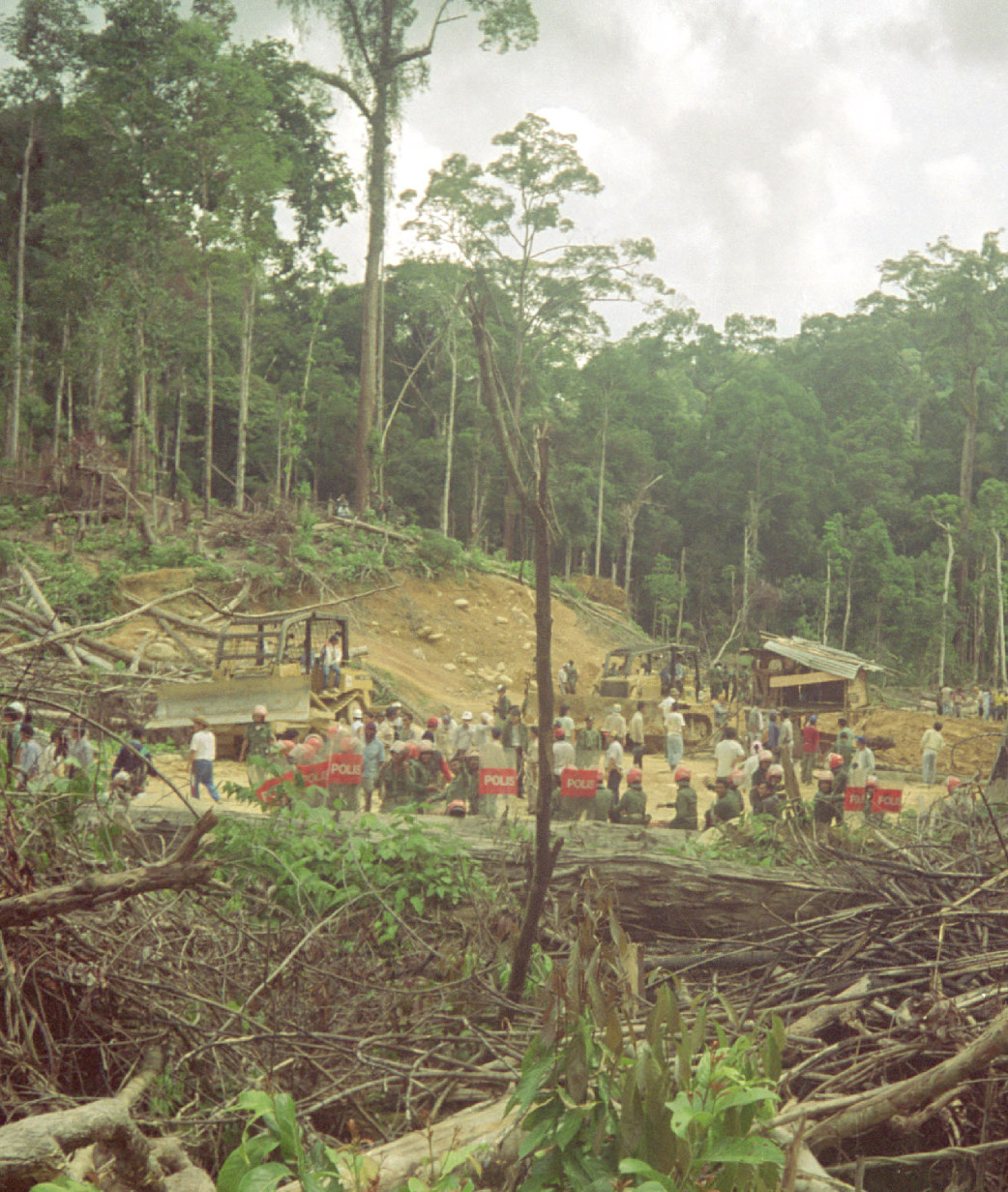 Peter Bosshard, Advisor, International Rivers
on Lukas Straumanns "Money Logging, On the Trail of the Asian Timber Mafia",
Bergli Books 2014.
Sarawak, the Malaysian province on the island of Borneo, has long been one of the six world regions with the highest biodiversity. An average hectare of Sarawak rainforest contains more tree species than all of Europe. The local Penan communities have names for more than 1300 of the plants they live with. The forest is also home to orangutans and tree leopards, hundreds of bird species, and frogs that can glide up to 20 meters through the air.
The greed and corruption of a small clique are now turning Sarawak's rainforests into a monoculture of oil palms and hydropower reservoirs. In a gripping new book, Lukas Straumann, the Executive Director of the Bruno Manser Fund, documents the local politics, international complicity and desperate resistance in the struggle over one of the world's last paradises.
At the heart of Sarawak's deforestation sits one man: Abdul Taib Mahmud, the politician who has ruled the island province for more than 50 years as a minister, chief minister, and now governor. Starting in the 1960s, Taib handed out valuable logging concessions to his friends and family without any checks and balances. Within his first six years in power, the powerful politician handed out concessions for an area almost the size of Belgium to his family members and associates.
The bribes which changed hands for the concessions allowed Taib to invest in a business empire at home and abroad, engage in a lavish lifestyle, and pay for generous election hand-outs. In his book, Money Logging, Lukas Straumann estimates the fortune of the Taib family at $15 billion. The family empire includes industrial and banking conglomerates in Sarawak, a stake in 400 businesses overseas, and iconic properties in San Francisco and Seattle.
Cutting down rainforest is not a sustainable business model, and the loggers of Sarawak soon lost patience with slow-growing secondary forests. Since the 1990s, they have increasingly turned deforested areas into oil palm plantations – vast monocultures that were completely devoid of any other trees or animals. By 2005, oil palm plantations covered 42,000 square kilometers in Malaysia – more than the land area of Switzerland.
The latest scheme to turn Sarawak's ecosystems into quick profits is the SCORE project, a series of 12 hydropower dams, of which the Bakun and the Murum dams have already been built. If the scheme is completed, the dams will inundate 1,600 square kilometers of rainforest and displace 235 indigenous communities with 30,000-50,000 people. They will have a capacity of 7,000 megawatts, even though the electricity demand in the province was less than 1000 megawatts in 2008.
Again, the Taib family profited at every turn. A breath-taking video by Global Witness documents how timber and palm oil contracts oil the politician's own palms. Taib companies also supply cement and cables for hydropower stations, build resettlement camps, and own the conference center in which the International Hydropower Association held its 2013 world congress.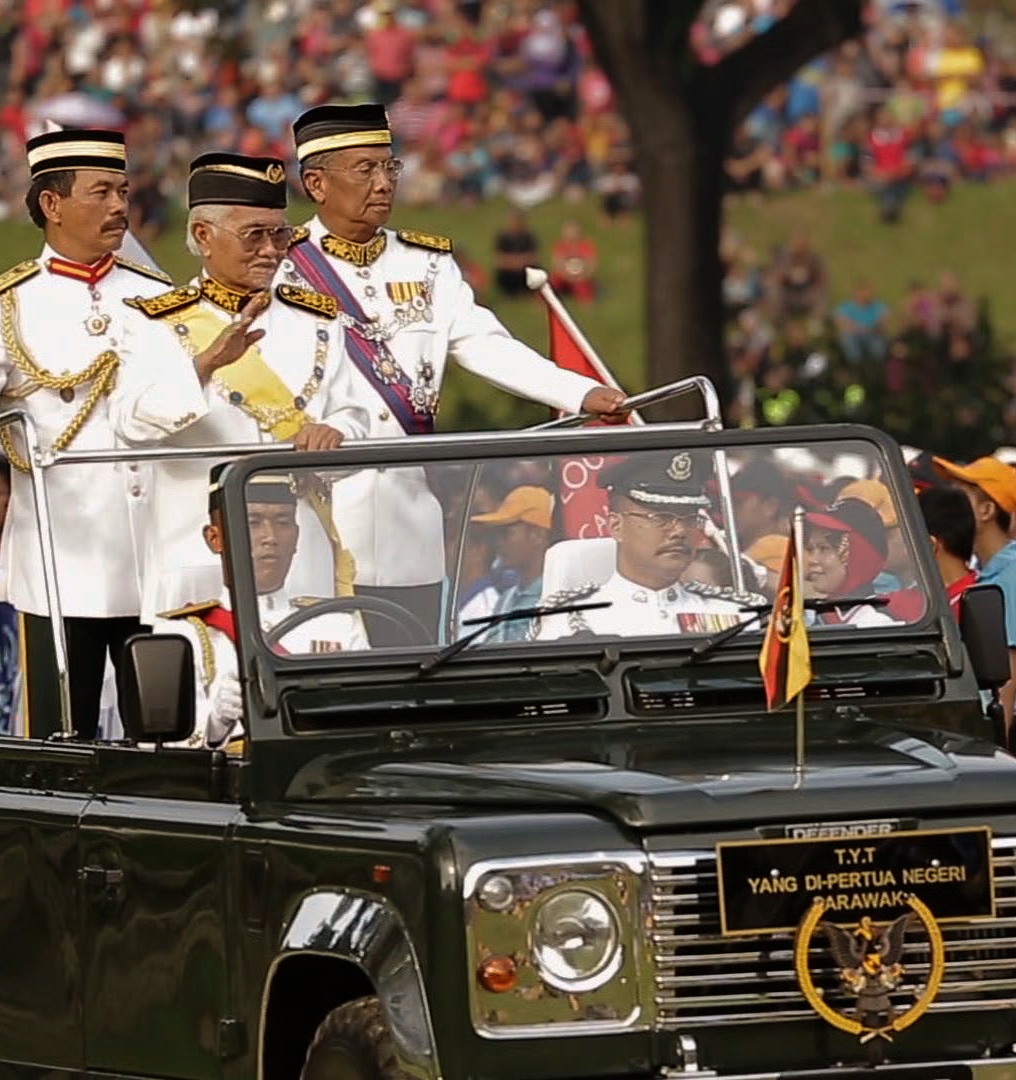 After 50 years of deforestation, only 11 percent of Sarawak's rainforest remain. Indigenous peoples, who have lived with the forest for at least 40,000 years, have been recklessly pushed aside, robbed of their communal forests, and moved into resettlement camps for the dam projects. "Many of the people of Sarawak are as poor as they were when I was born" says Mutang Urud, an indigenous activist. "And yet, the value of the trees that have been felled is estimated to exceed $50 billion."
The indigenous communities did not stand by while their ancestral territories were destroyed. Starting in 1987, courageous activists like Mutang Urud and the human rights lawyer Harrison Ngau organized protests and built blockades on logging roads. Bruno Manser, who had lived with the Penan for many years, raised international attention for the showdown in Sarawak through hunger strikes and other actions. Working with the NGO he founded, communities have mapped their ancestral lands and won the recognition of their land rights in important court cases. ►►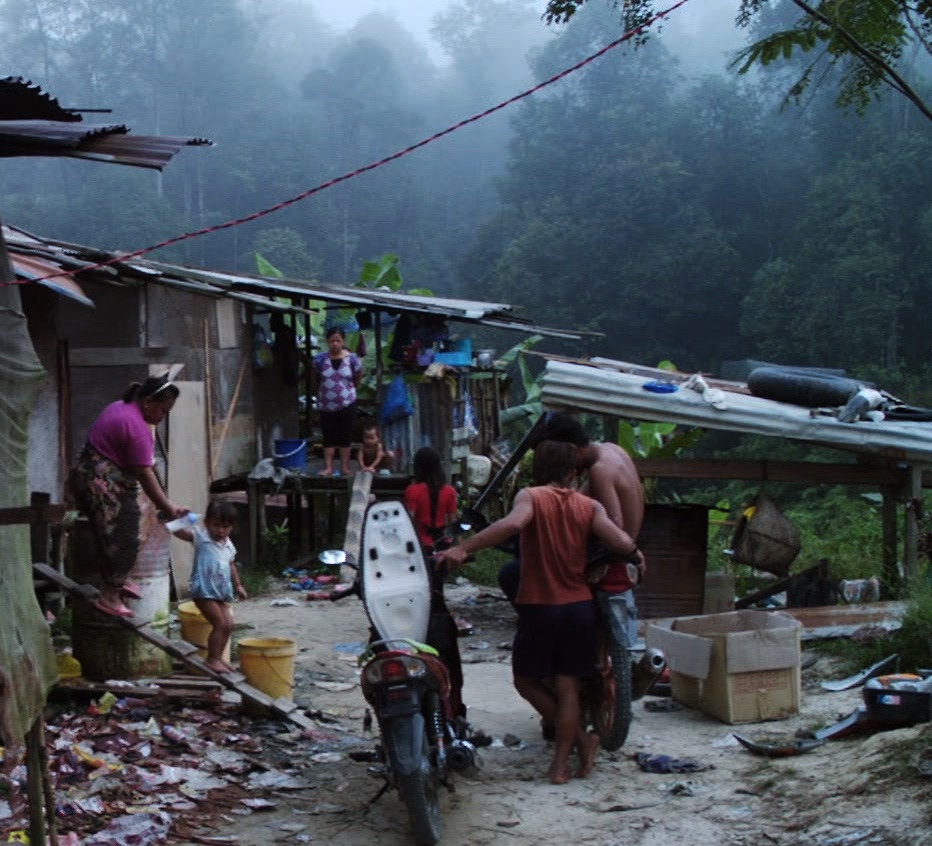 Since 2011, SAVE Rivers has brought the affected communities together in fighting the dam projects of the SCORE scheme. Since October 2013, the group's activists have blocked the construction of the Baram Dam, which would inundate 388 square kilometers of mostly indigenous lands and displace 20,000 people. Their struggle is supported by the Bruno Manser Fund International Rivers, and the Borneo Project.
Lukas Straumann's new book uncovers the inner workings of Sarawak's timber mafia and its international allies. It reports on cronies and on whistleblowers, and most importantly, gives voice to the courageous indigenous resistance. Money Logging fascinates and enrages at the same time.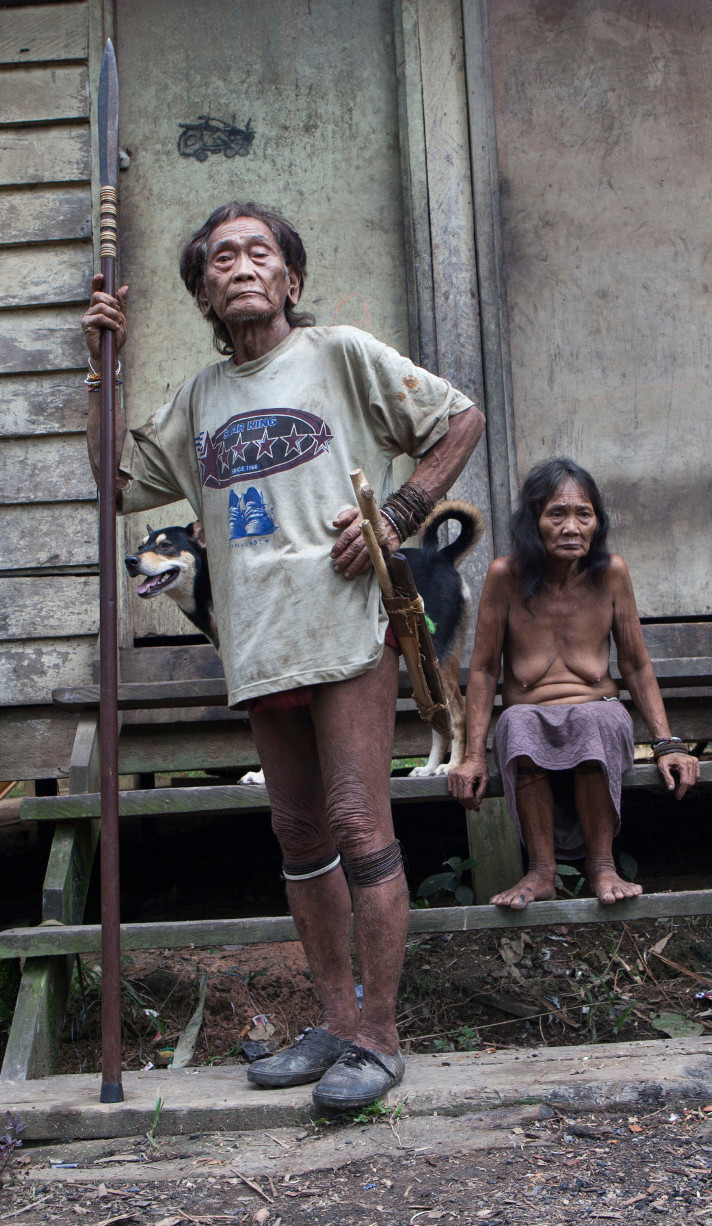 The Independent Thursday 10 March 2011
Fight for the Borneo rainforest:
Gordon Brown celebrates the role
of journalist Clare Rewcastle.
I have a declaration of interest to make at the outset. Clare Rewcastle is my sister-in- law. She is also a journalist who has had a lifelong fascination with the environment. She was busy raising a family — and was not hunting for the ext big exposé. But, as she researched into the community where she had been brought up, she stumbled upon what is probably the biggest environmental crime of our times.
Clare was born in Sarawak, a small state on the island of Borneo, and for the first eight years of her life, she attended the local primary school. She subsequently moved to the UK, and eventually became a journalist. Because of her connection to the country and track record covering green issues, she was invited to speak at an environment conference in Sarawak in 2005. After she addressed the meeting she was surrounded by local journalists and people pleading for help in publicising the plight of their country.
She knew that Sarawak was being deforested — over-logged — losing a full sque mile a day. She also knew that Sarawak's rate of depletion was estimated to be the fastest and worst in the world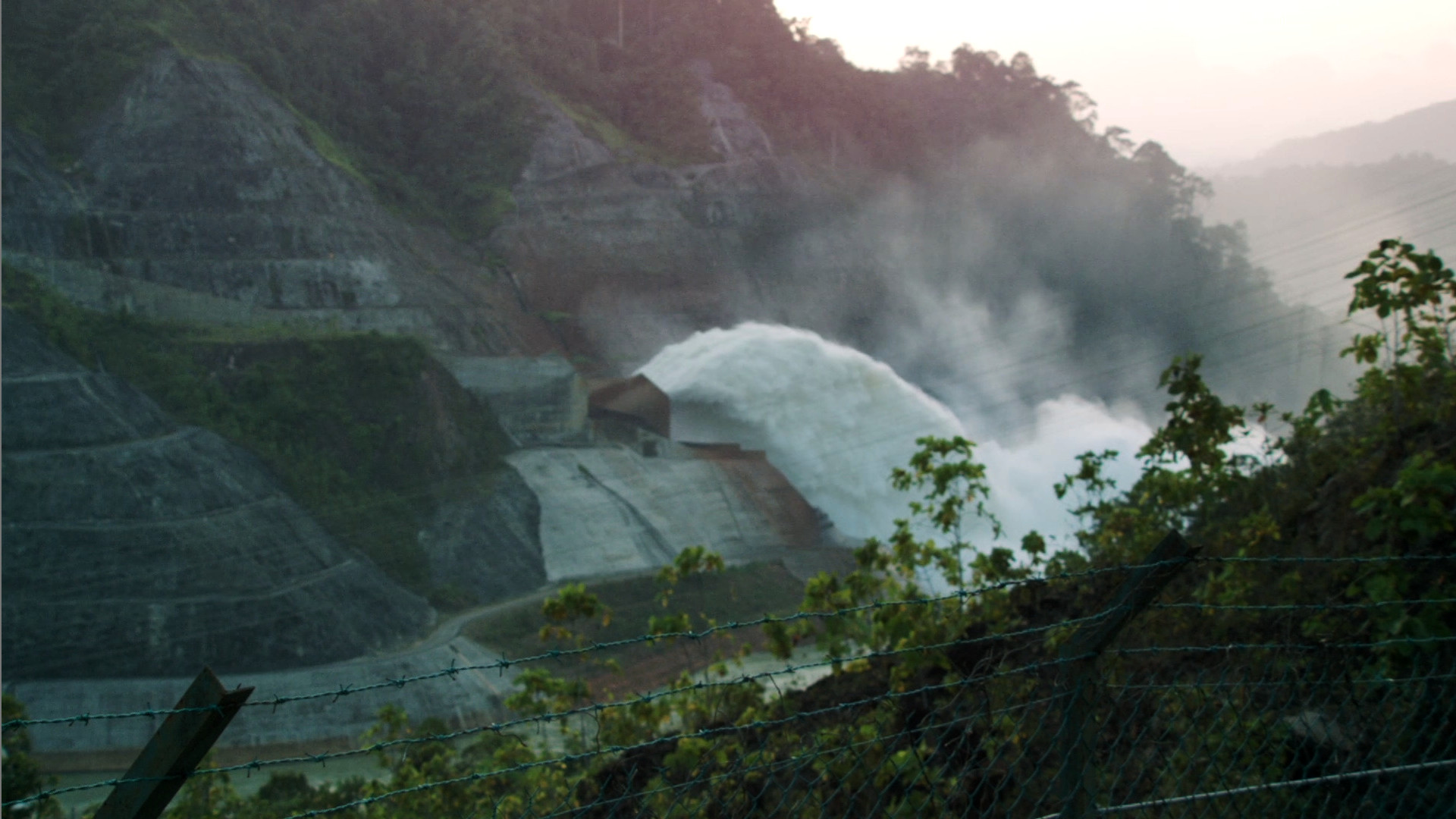 As one of the few outsiders keenly interested in Sarawak's fate she then started to take a deeper interest in what was happening in the state. She found out about and then spoke to the Bruno Manser Foundation, a Swiss charity set up in memory of a Swiss environmentalist. As early as the 1980s, Manser had tried to draw the attention of the world to what was happening in Sarawak.
He engineered blockades, the plan being to hold up the lorries taking logs illegally stolen from the area. Manser had captured some international attention with his campaign, but ten years ago, in 2000, he mysteriously disappeared while in the jungle. Suspicions abound — but no one was able to discover what had hapened to him.
Clare's starting point was not suspicion of foul play, but simply a desire as a reporter to apply normal UK-style investigative journalism to events in Malaysia. But since her first forays into what has happened to the forests she has become persona non grata in Malaysia. She is now harassed whenever she visits the country. She has been told she is on a blacklist and will be watched. She has received death threats.
Nevertheless she has moved beyond just writing articles and in June 2010 set up a blog — www.sarawakreport.org — that answers the region's need for news and explanation of what is happening. In December last year she also set up a radio station broadcasting similar facts and news to local people.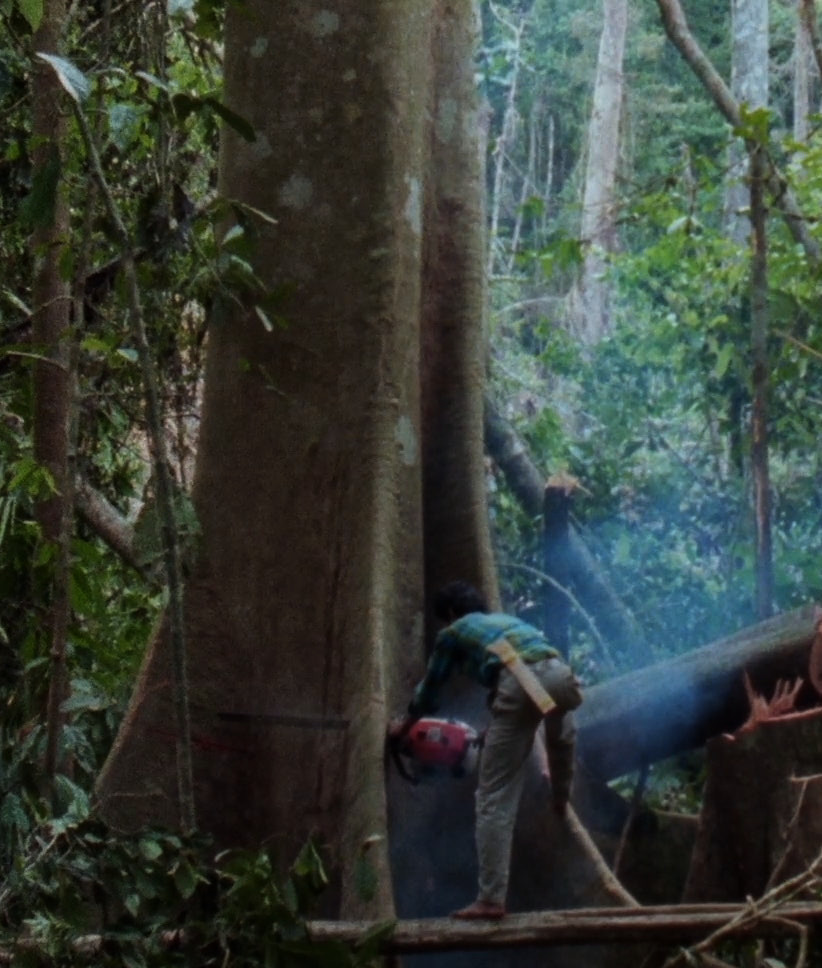 The cause that is so big and threatening is the wanton destruction of what was once the world's best-preserved forest, the Borneo forest on both sides of the Indonesia- Malaysian border. This deforestation is responsible for more toxic emissions than the pollution spewed into the atmosphere by all the airlines in the world. In fact the Borneo rainforest, while once the best preserved of the world's top three forests, is smaller than only the Amazon and the Congo basin. The rate of depletion is extraordinary: only five per cent of the primary forest is left where it was nearly 100 per cent untouched in the 1960s.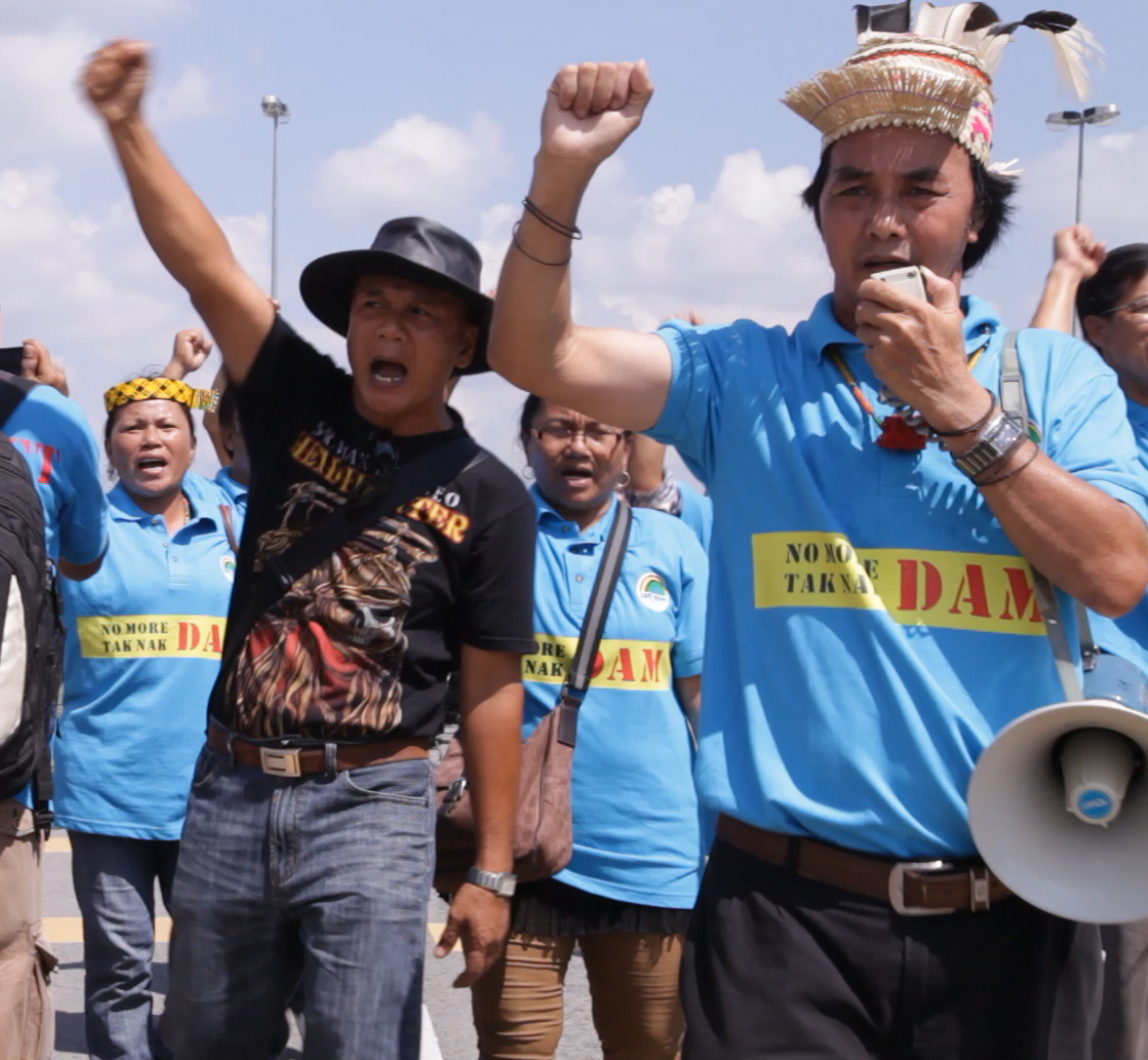 What Clare Rewcastle is exposing through her local informants is that over this period, particularly during the 1980s, Malaysia's once vast pristine jungle has been stripped bare and enormous areas have been planted with oil palm in an environmental nightmare that shows no sign of slowing. Deprived of their livelihoods, some of the world's poorest people have been further impoverished by the deforestation.
The recent Sarawak Report exposes how pressures continue to force families to leave the forests and give up on their traditional livelihoods. These families are being pressed to accept "compensation", often of only £80, for land whose wood is worth millions.
The courage being shown by local Sarawak people gives us all a chance to stop the destruction. If the world fails now we are not guilty simply of a sin of omission; we will be actively condoning the destruction of a nation's future by people too greedy to see the trees for the wood.
Climate change
The logging of the tropical rainforests releases more greenhouse gases than the combined emissions of global air, boat, and land traffic combined.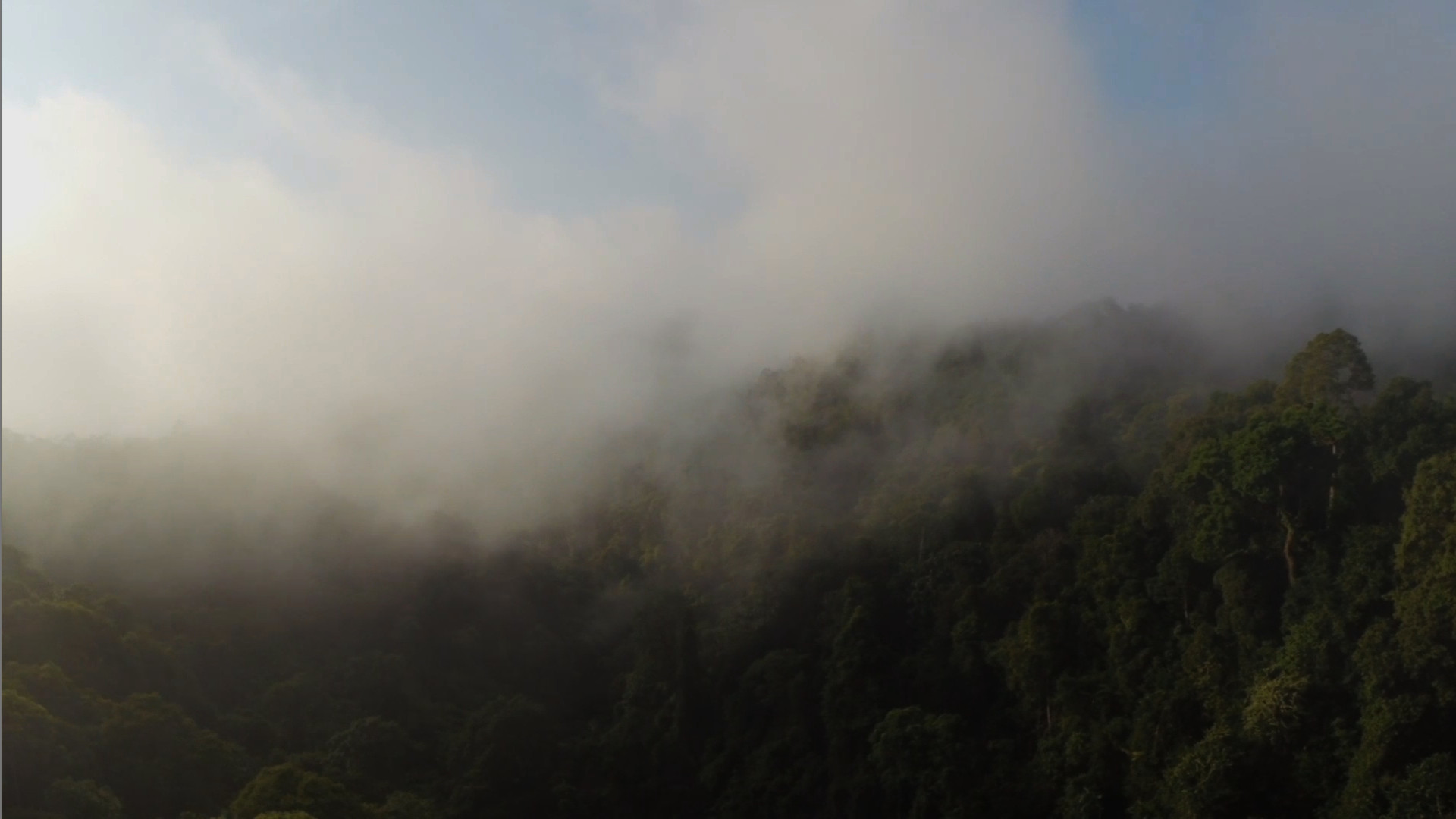 AMP film
Amp film was founded in 2008 when experienced producers and filmmakers Erik Pauser and Dylan Williams decided to team up and create a production company that would act as a hub for a wide net of artists, photographers, musicians and filmmakers to produce storytelling of the highest quality. The company has since successfully built up a reputation for creating high quality productions that have met both critical and popular acclaim and been distributed widely. Their films have been shown in over 30 TV territories worldwide, been Theatrically Distributed in Scandinavia, Spain, Argentina, Chile, Uruguay and Taiwan and have picked up awards including Best Film at the Art Doc Fest in Moscow, FICA Brazil, San Francisco, an Ikaros Prize for Best Swedish TV Doc, an Honorable Mention at the Prix D'Italia, Prix Europa as well as a handful of Audience Awards including Silverdocs 2010.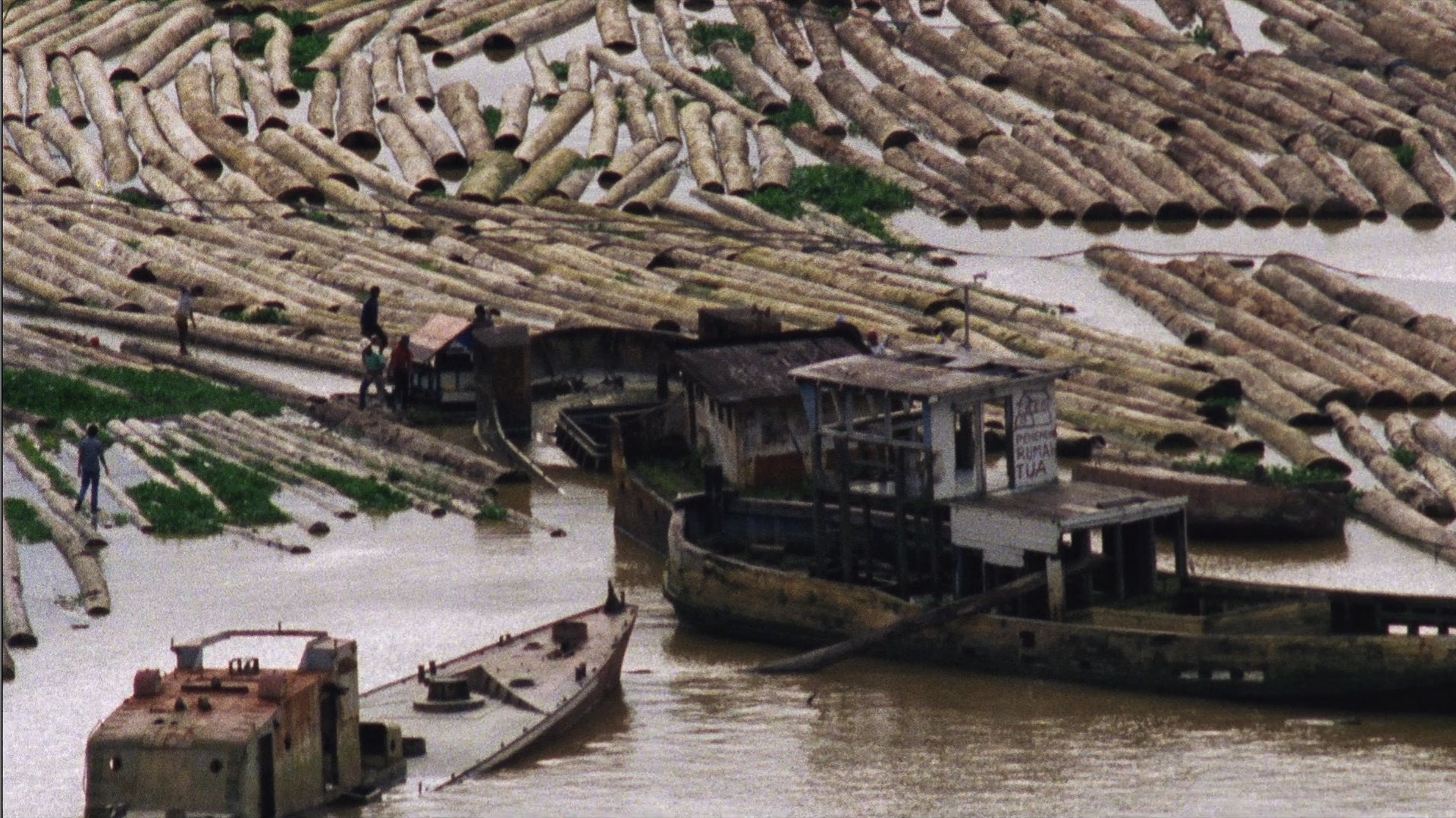 The Team
Erik Pauser works as a director, producer and visual artist. Before "The Borneo Case" he produced "Palme's Secret Agent" about the Swedish support to the anti- apartheid movement i South Africa. He directed "The Machine" with Lars Tunbjörk as cinematographer and "The Face of the Enemy" that premiered in competition at IDFA 2009. He produced "Infected", "Maneuvers in the Dark", "Men Who Swim" and "Holocene".
He directed "Snow White and the Ambassador" released in 2005. Together with Jan Röed he produced and directed Tong Tana — The Lost Paradise2001. He directed and edited "Lucky People Center International" a Memfis, Zentropa release together with Johan Söderberg released in cinema in a number of countries. He's films have been shown on most major networks and won prizes at Nordic Panorama, San Francisco international film festival, FICA Brazil, AFI-Silverdocs, Washington. His installations have been shown in galleries and museums in a number of different countries. Also see erikpauser.com ampfilm.se
Dylan Williams has wide experience of work as both producer and director on a series of national and international films. His credits include productions shown on the BBC, Channel 4, Discovery Channel, ZDF-Arte and The History Channel. Dylan moved to Sweden in 2002 and has since directed a number of Documentaries including the tragic comic "Madame and Capt. Nilsson" (2006), and "Reserved for George" (2007), the story of a man who ate lunch everyday in the same restaurant for 73 years without anyone knowing his name. He also directed "Men Who Swim" (2009), "Infected" (2012) and produced "Palme's Secret Agent" (2015). Also ampfilm.se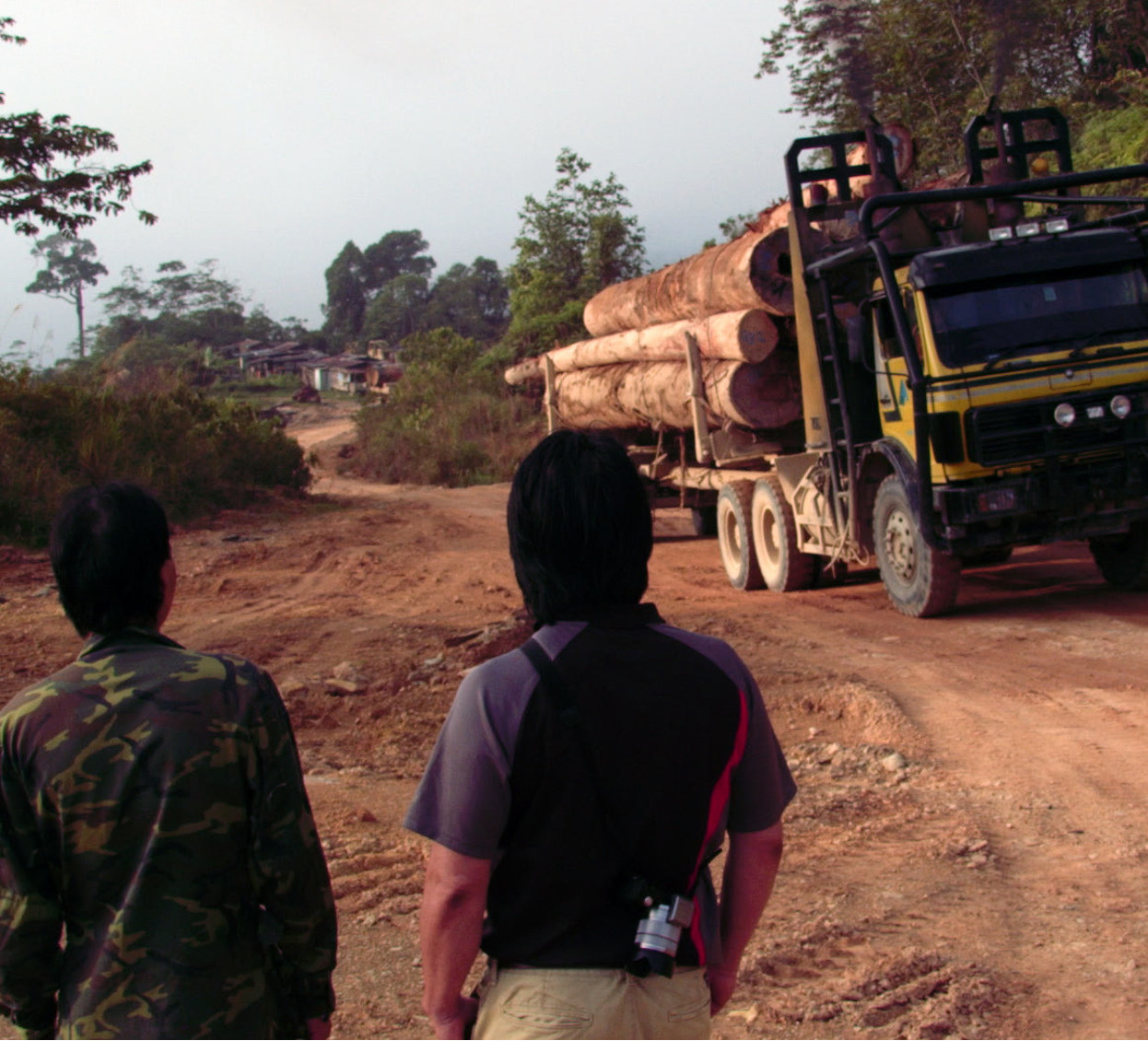 The Borneo Case was edited by Emil Engerdahl, Simon Barker and Dylan Williams. Emil's latest film were the SVT series "The Experiments" (2016) about the star surgeon Paolo Macchiarini and the scandal surrounding his work. He also among other edited "My Stolen Revolution".
Simon Barker is a three times Emmy winner and Oscar nominated editor. His previous credits include — "The Confession", "Pussy Riot", "The House I live in","The Trials of Henry Kissinger" and "Reagan".
The composer Scott Shields has produced and written tracks and scores for numerous films, including "Bend It Like Beckham" and "Black Hawk Down". In early 1999 he joined Joe Strummer & The Mescaleros, originally on bass and later as a guitarist. He co-wrote numerous songs on "Global a Go-Go" and "Streetcore".
This production would not have been possible without the hard and dedicated work by a lot of people. Please see full credit.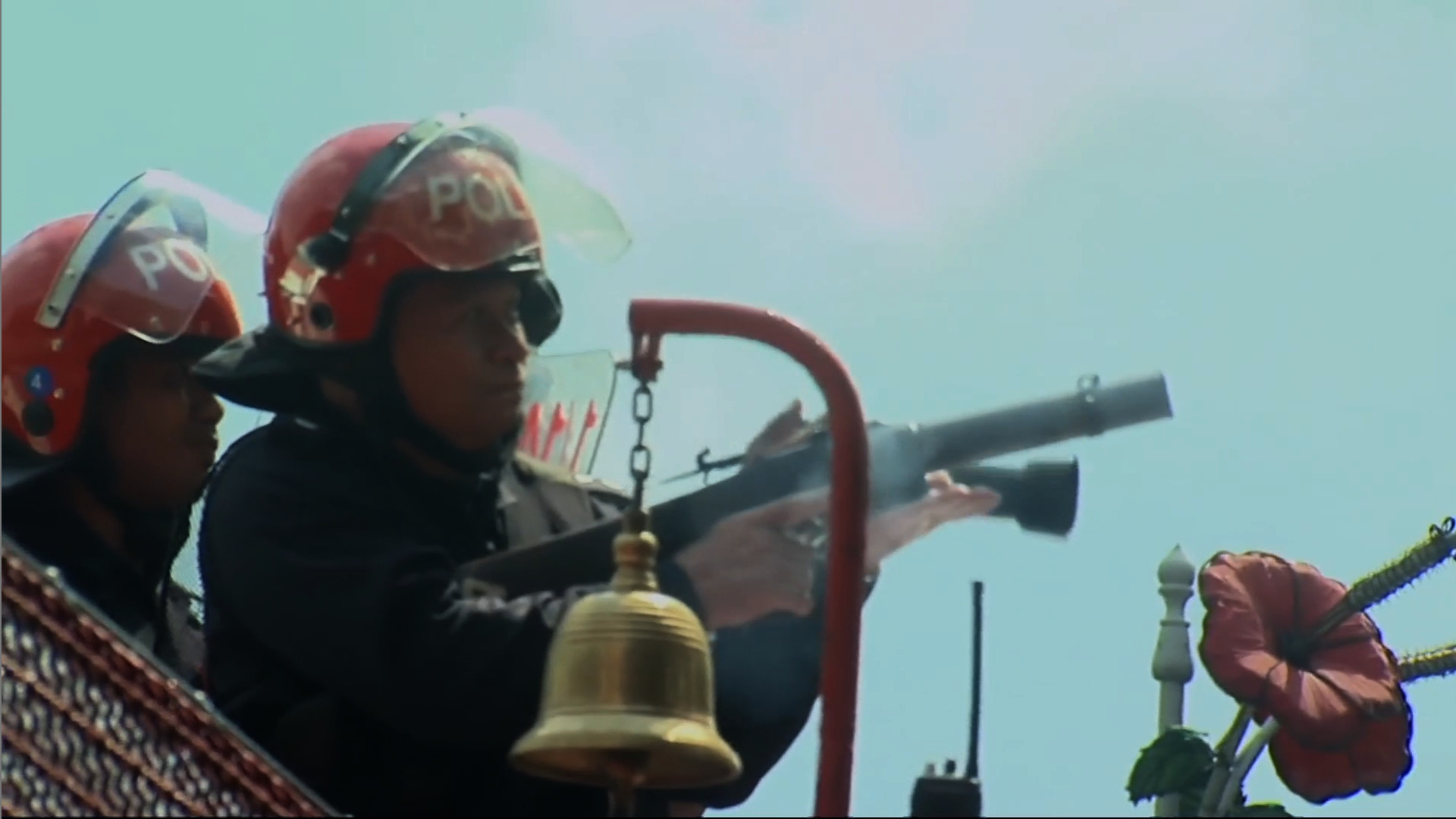 Impact Objectives
Together with our partners we want to create Greater Public Awareness and spark a debate about the topics raised in the film. We especially want to raise the awareness and highlight the role of western banks, financial institutions and funds in connection with money laundering of illegal logging profits and in unethical investment in the extractive industries.

© AMP FILM & SVT 2016